Unusually cold temperatures and slippery road conditions overwhelmed Calhoun County this week as winter storms shut down roads, schools, most businesses, even the post office.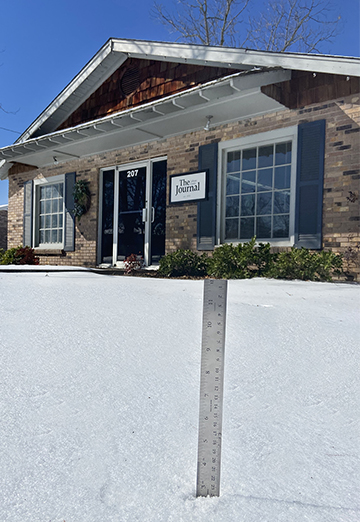 Winter storm warnings have been in effect throughout the region all week with more snow/ice forecast before the weekend. Sunday's and Monday's storm brought anywhere from one to three inches of snow and ice accumulation in varying places around the county.
Low temperatures dropped into the teens and even single digits in some places the first of the week, with wind chills making it feel even colder.
There haven't been any reported power outages in the county.
Calhoun County Schools have gone virtual making a daily call as to when they might reopen campuses. Calhoun Academy was also shut down so far all week.
The county courthouse, municipal offices throughout the county, and most all businesses have been closed if not entirely, partially due to the winter weather.
The Mississippi Department of Transportation was reporting ice on roads and bridges throughout much of the state. The agency posted photos and video of snowy interstates on Facebook and urged people to stay home so crews can work to clear the roads.