Vardaman soccer is looking for community help to take another step forward in their young program.
The Lady Rams and Rams soccer programs are looking to transform the former Vardaman baseball field into a "soccer complex" in the words of boys' head coach Joel McNeece. He and girls' head coach Kayla Long stressed that the soccer program having its own playing facility would go a long way in distinguishing them from other soccer programs around the state, including larger schools.
"Our dream is to turn [the old baseball field] into the Vardaman High School Soccer Complex," McNeece said. "In our minds, we want to have a full-size, regulation soccer field. That would separate us from a lot of the other high school programs around."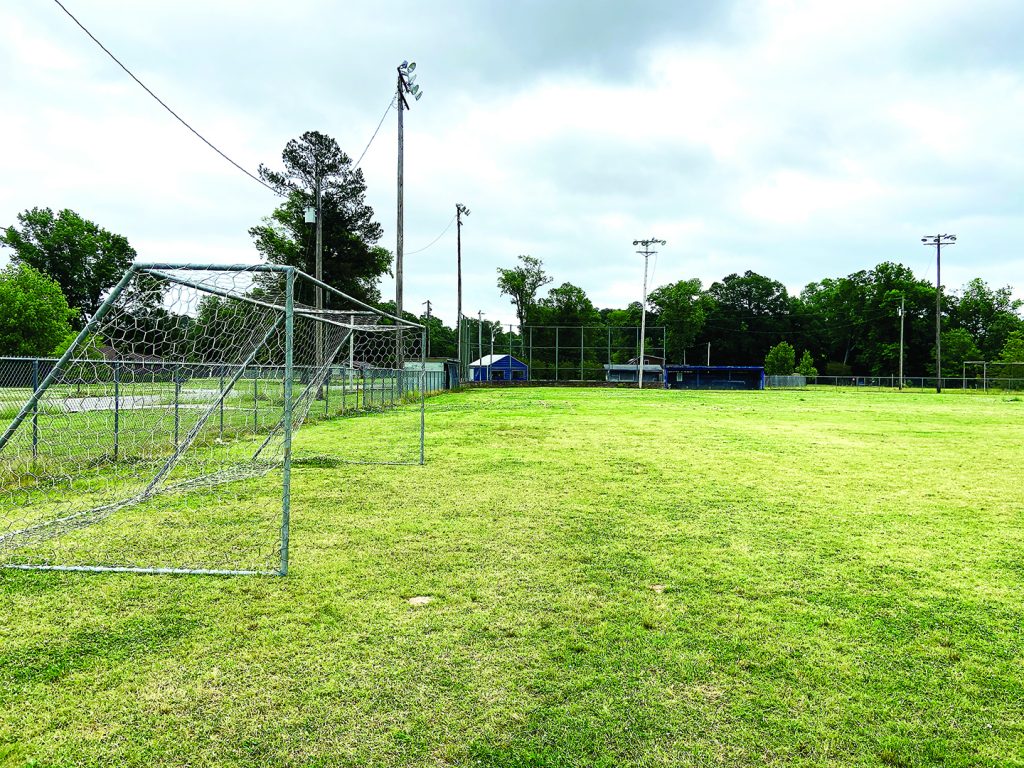 According to McNeece, most soccer programs, including Vardaman, play their games on football fields, and having a separate facility would be a mark of pride for the Vardaman program. Part of the issue with the Rams playing on Carter Field, however, comes down to field size.
"Most high school soccer [teams] we play, play on football fields, just like our Carter Field," McNeece said. "A regulation soccer field should be 55-60 yards wide. At Carter Field, we don't have that option. We can get close to 50 [yards] wide, but that's pushing it."
In having a regulation-size soccer field, McNeece said the field could be broken into several smaller fields for practice purposes and open opportunities to expand the program to younger ages.
"We want to get into taking our program from just offering high school, to doing junior varsity and junior high to possibly elementary soccer," McNeece said.
As is the case with many small schools, however, a large hurdle in the way of these dreams is cost. According to McNeece, the full price of all the renovations needed would be between $70,000 and $100,000. The program has applied for numerous grants to help with these costs, but they still need community help in order to make this complex a reality.
"The infield sits up like a foot higher than the outfield, and all of it holds water," McNeece said. "We're hoping maybe local farmers, county supervisors, anybody who's willing to contribute will come haul and drop dirt out for us."
Many other renovations are needed as well, including repairs to a collapsed sewer line, moving light poles and construction of a fence, all of which add to the overall cost.
Both McNeece and Long stressed the importance of this program and, by extension, this complex on the students at Vardaman High School.
"A lot of kids, before soccer, didn't have anywhere that they belonged," Long said. "Most of your Hispanics didn't play other sports. I know it's not just Hispanics, but it's big for them. It gives them a lot more opportunities after high school, too."
These opportunities outside of high school can be seen in Vardaman's Miguel Vasquez who earned a scholarship to play soccer at Meridian Community College following his high school graduation.
"It's much more beyond athletic success," McNeece said. "The impact this has in the community is astronomical. It gives so many kids at different levels hope to go beyond. Once we had our first player signing to go play college, that trickle-down effect is endless."
Part of this pride and hope for tomorrow stems from Vardaman being largely unique in offering the sport in the area.
"It's a huge source of identity for our kids and, quite frankly, our school," McNeece said. "Us and TCPS are the only 1A schools in North Mississippi that play soccer. Our kids draw such a source of pride in the school because now they have something that they can latch on to. You can't go anywhere around here that you're not going to find a kid wearing Vardaman soccer gear."
With the construction of a complex, McNeece hopes to eventually be able to host regional soccer camps for players, something that would extend the brand of Vardaman soccer.
"I want our program to be the hotbed in this area that everybody is coming to Vardaman for soccer," McNeece said.
In the end, the Rams' coaches stressed that this complex could mean a world of difference for their program and its players.
"This complex just means everything," McNeece said. "If we can get our own field like all the other sports have, it will take our program to another level and open doors we can only dream of."