Vardaman High School soccer returned to the field recently to begin summer workouts after being allowed to resume by MHSAA.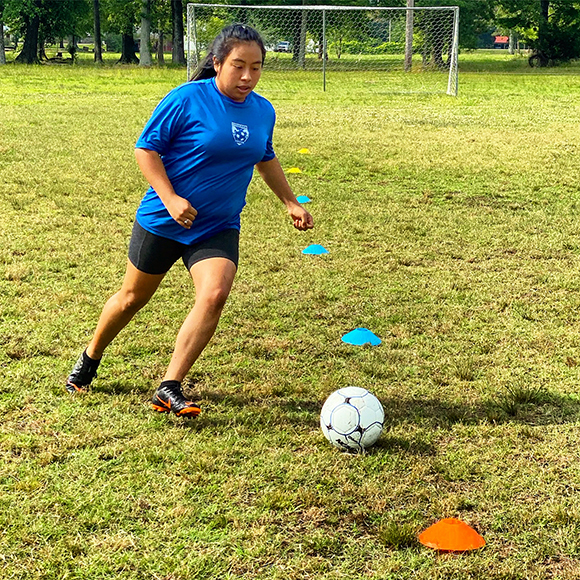 Arasely Gonzalez negotiates the cones at Vardaman's first summer workout of the year.
"We were all excited to be back on the field getting back to the sport we love and the fellowship of our soccer teams," Coach Joel McNeece said.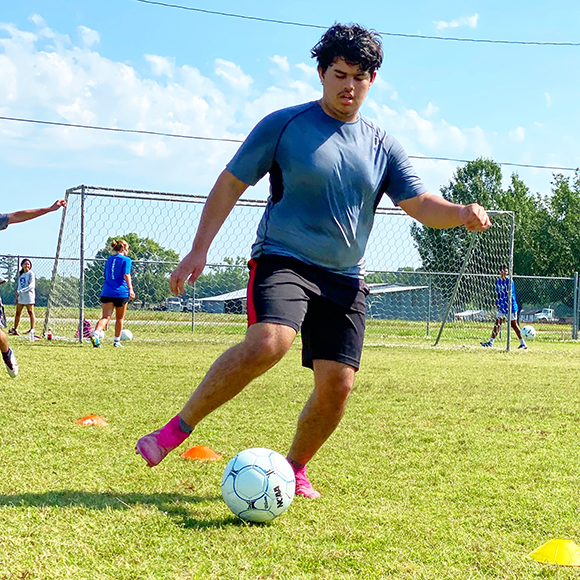 Kevin Johnson works on ball handling.