Throwing away things is easy, deciding what to throw away is the hard part
Jan. 27, 2000 —When I retired from the faculty at Ole Miss two years ago, a major goal was to bring some order to the papers and other debris that has, for years, threatened to take over our very lives.
It was exacerbated a year later when a renovation of the interior of the house eliminated a small study — where there had once been a back porch — and added the space to the den area.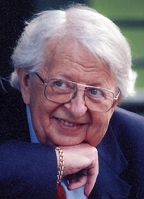 Very soon I realized that delaying sorting through all the business records, research for columns and stories and magazines, books and other reading material, etc., had not been for the lack of time.
It was very simply because I didn't want to do it.
Why? Having to make all the decisions.
As Lyndon Johnson once noted when he was President, "It's very easy to do the right thing. The hard part is deciding what is right and what is wrong."
Throwing away things is easy. Deciding what to throw away is the hard part. For many of these things are real treasures. A top one pile of stock market reports is a small globe of the world. It was once a bank, the only clue to which is the coin slot in the top, for the bottom lock is gone.
It is now faded and scratched and a little rusty in places.
Prominent in the top are several dents that I have no memory of administering but, as I recall, it was some sort of gift from grammar school days. Printed on the base is "World Bank — As You Save, So Will You Prosper."
Definitely a keeper.
Then there are several sacks of old Coffeeville Couriers saved by an aunt in Coffeeville over the years, that need to be looked at, along with several newspapers chronicling the assassination of John F. Kennedy and several New York Times from the time I was quoted on something having to do with Mississippi politics being a spectator sport.
There is a wooden black framed picture of a young boy and some cows in a farm scene from a magazine, that hung in my room, when I was growing up on the family dairy farm in Coffeeville.
There are old history books, a gargoyle holding a basket full of pencils and pens, schoolbooks from the late 1800s, more unopened mail than I would like to admit, computer catalogs, genealogical notes on the various family trees, discarded software, one big box of recently used column material and correspondence, another containing records of an estate closing, several manuals on how to hold local elections from seminars attended since being named to the local election commission, a number of partially read books and others yet to be opened, a plastic file box that seems to be full of something, magazines of almost every description, a set of three Pasty Cline CDs that I sometimes play on the computer, while I am fashioning a column or a news story.
In one corner of our bedroom there are five or six storage boxes of things moved in for the renovation. I have suggested several times that we put them out with the garbage without even looking to see what's in them "If we haven't looked in them for two years, it couldn't be anything very important." I have yet to get an answer, though sometimes there is one of those looks.
Outside in a storage room are our college class notes — not the ones I taught from, but the ones she and I took as we sat in classes almost 50 years ago.
Several area schools have asked for my "papers" for their libraries, which has always been somewhat embarrassing for I always think of real papers as being neatly filed with letters and answers, arranged chronologically.
In weak moments I consider filling as many boxes as required and shipping them off to one of these repositories, along with a request that they be sealed until after my death in fear that they might be returned if anyone ever bothered to look at them.
However, it now seems the project is out of my hands. Jo Ann and John Edward Brasher at the local furniture store agreed on a couple of new cherry 4-drawer filing cabinets, so large they cannot be ignored, which are now near the heart of the collection, like a magician's cabinet, just waiting to make all the treasures disappear for several more generations.
I will miss seeing them, whenever I am looking for something else.