Two Fridays ago marked Tim Vaughan's final regular season game as the head coach of Vardaman's boys' basketball team. Vaughn has been the head coach of the Rams since before I was a student at VHS, and he's given me plenty of stories to tell.
The first time I remember seeing Tim was when I was a student at Houlka. By that time, he had secured the Vardaman head coaching job, and Houlka visited Vardaman for a division game. I believe it was in December, but my dates could be wrong.
Anyway, very quickly in the boys' game, Vaughan took an issue with a call made by the officials. He let them know it, and promptly received a technical foul.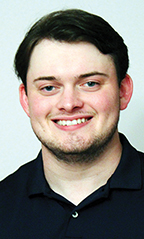 In talking to Tim recently about that day, he said something to the effect of, "Then, I lost it."
Long story short, Vaughan was ejected from the game, the first one I had ever seen him coach, a deed that usually carries a fine from the MHSAA. According to Vaughan, however, then-Houlka head coach Jimmy Guy McDonald called the state office and requested that Vaughan not be fined because he, too, disagreed with the call, even though it went in favor of the Wildcats.
I never knew that a few short years later, I'd be walking into his classroom as a Vardaman student.
I never had Tim as a teacher in a class, but my first day at VHS had me sent to Vaughan's room with other members of my soon-to-be graduating class to be parceled off to our home rooms. Even though Vaughan never taught me a class, most of my friends from high school had him at some time or another. From this and my conversations with him over the years, I learned that no one knows as much about Mississippi history as Tim. Before football games, I heard stories from players who said, "Coach Vaughan tells us a historical fact about every opponent we play." He knows that much about the history of rural Mississippi and its communities.
In my time as a student at VHS, I had the opportunity to serve as the PA announcer for all sports, a post I still hold in football. Here, I got to witness Vaughan up close as he led the Rams through some sometimes-lean years. There was a stretch of a couple of years where Vardaman's boys didn't win a game while the girls were vying for a spot in the state tournament. Vaughan didn't falter, however, and led the Rams to better days soon after.
Now when I see him out and about, he's always quick to talk to me, and I look forward to our conversations. He's funny and full of little-known bits of knowledge that make him a good person to be around. I'm going to miss seeing him on the sidelines at VHS, but I know he's going to enjoy retirement.
So, here's a tip of the hat to Tim Vaughan. Thanks for your years spent at VHS and for your contributions to the basketball program. You'll be missed, but I look forward to seeing you around town.