After serving children in an after school and summer learning program for 23 years, Excel is no longer able to provide this service to the families of Calhoun County. Because much of the funding that remains came from donations of businesses and citizens of Calhoun County, Excel will use its remaining resources and income from the sale of the building to offer scholarships for residents of Calhoun County.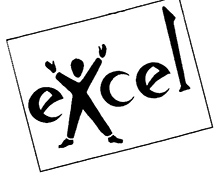 The scholarships are available to high school seniors and others wishing to continue their education. The guidelines for scholarship eligibility will be those that have guided Excel throughout its years of service: academic success, community service, community building, and fostering healthy lives.
Priority will be given to students who have participated in the Excel learning programs.
Applications will be available after Jan. 1, 2019 by contacting:
Sr. Liz Brown at Excel
230 W. Main St.
Okolona, MS 38860
Deadline for receiving returned applications will be April 1, 2019. A scholarship board will review applications and determine recipients.