Vardaman Soccer picked up a couple big wins last week in a road trip to Amory and home matches against South Pontotoc.
The Rams defeated previously unbeaten region leader Amory 3-2 last Friday night on the road. Kevin Johnson scored two goals to lead the Rams and Estevan Soto put in one for the victors.
"Overall it was one of the best performances we've had the past few seasons," Coach Joel McNeece said. "The effort and intensity was what we've been striving for all season and our focus on the game plan was critical."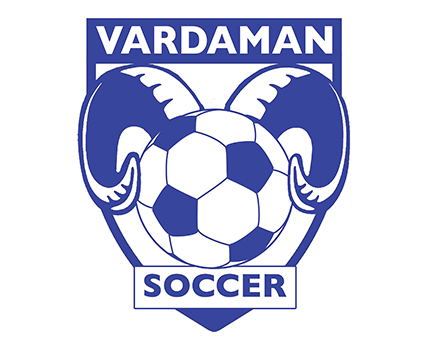 The Rams altered their lineup somewhat for the game with Leo Lopez moving to a midfield position and Victor Bejarano sliding into center back.
"Leo's speed and control proved important to us controlling the middle of the field and Vic looked right at home in the back with Alan (Bejarano), Joan (Juarez) and Diego (Guitierrez). I would put our back four up against anyone," McNeece said.
Jacob Johnson came up with more than a half dozen saves in goal to help preserve the Ram win.
The Rams kept that going Saturday night when they hosted South Pontotoc. After spotting the visiting Cougars an early goal, the Rams came back with five unanswered for a 5-1 victory at Carter Field.
"It was a great all around team effort," McNeece said. "Every player on the roster got some time on the field which was valuable to us. The big difference was Juan Medrano. He dominated the field from end-to-end and kept us in possession throughout."
Jacob Watkins (3), Alan Bejarano and Juan Medrano accounted for the Ram goals.
The Lady Rams also defeated South Pontotoc 4-2. Alyssa Bright, Bridgett Hernandez and Lesly Hernandez each scored goals in the win.
"We had great effort across the board," McNeece said. "I thought Alaina Edington in midfield, Claudia Espiricueta at center back and Cristal Solis in goal were key players in us earning the win."
The Lady Rams lost their matchup at Amory. The boys' and girls' teams next matches are Jan. 7 at Booneville in region play.