Pam Harrison Shaw says summertime is her favorite time to cook, and she and husband, Turner, are looking forward to warm weather when they can use the grill and griddle in their outdoor kitchen again.
They are always looking for something to cook outside and even enjoy cooking breakfast on the griddle. She says they grill just about everything, including Japanese type dishes with fried rice.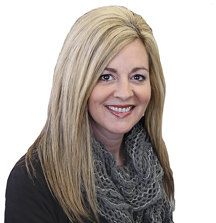 The  Shaws  have a garden every year and always have a lot of tomatoes, but she doesn't like to can. She freezes them, and enjoys using them in roasted tomato soup and vegetable soup.?She found the roasted tomato soup recipe toward the end of the summer and has made it a lot since. They don't want to waste their tomatoes, so they also use them for making tomato pies and tomato sandwiches.
They like squash patties, too, a recipe she found on Pinterest. She cooks them on the griddle, or sometimes a non-stick skillet, and always uses olive oil when cooking.
For Thanksgiving and Christmas when they go to her grandmother's, she makes green bean salad, which she says is also a good summertime side dish.
She calls the broccoli casserole a good holiday dish, too, and it is also a favorite of her daughter and son-in-law, Nicole and Bronson Ganger. She says the family expects the casserole for their holiday meals.
Pam likes to look for recipes on Pinterest, but doesn't usually go exactly by the recipe, saying that she changes them up often. She has always liked to cook and learned as a teenager. She recalls making cookies and also things for supper like homemade pizza and spaghetti. She loves desserts, but not keeping them around the house.
When hostess for a meeting of the Calhoun City New Century Club, she told about most recently making a blueberry pound cake from scratch, and for another, making appetizers. For one of the appetizers, she mixed drained crushed pineapple with cream cheese and spread it on raisin bread, cut into bite size pieces.
Another appetizer she made was ham-wrapped cucumber with dill. For it, you use cucumbers, a container of whipped cream cheese, one teaspoon dill weed, and sliced deli ham (rectangular shape). Peel the cucumbers, cut them in half, scoop out seeds with spoon and cut each half into four pieces. Mix dill with cream cheese and spread on top of ham. Place cucumber on the ham and roll up tightly. Wrap each piece in plastic wrap and refrigerate a few hours. Cut each wrap in ¾" slices and secure with toothpick. She says this is good appetizer to serve in the springtime.
Green Bean Salad
1-15 oz. can French style green beans
1-15 oz. can black-eyed peas or chickpeas
1-15 oz. can white whole kernel corn
1-4 oz. jar diced pimentos
1 onion, chopped
4 stalks celery, chopped
1 green bell pepper, chopped
1/2 cup vegetable oil
1 cup white distilled vinegar
1 cup white sugar or granulated?Splenda
1 tsp. salt
2 Tbsp. water
Combine vegetables in large bowl. In small bowl, mix together oil, vinegar, sugar (or Splenda), salt and water. Pour over vegetables, and stir to coat. Refrigerate overnight or four hours.
Roasted Tomato Soup
2 lbs. fresh tomatoes
3 to 4 cloves of garlic, peeled.
2 to 3 Jalapeno peppers (optional)
Two peeled onions cut in chunks
Olive oil
Salt and freshly ground black pepper
Chicken stock
2 bay leaves
Chopped fresh or dried basil leaves
Half and half or heavy cream, optional
Preheat oven to 450° F. Cut tomatoes into halves. Spread tomatoes, garlic, peppers and onions onto  baking sheet covered with foil. Drizzle with olive oil and season with salt and pepper. Roast 20-30 minutes, or until caramelized and blackened. Remove from oven. Remove tomato peels after cool. Transfer to large stock pot. Add chicken stock and bay leaves. Bring to boil, reduce heat and simmer 15- 20 minutes or until liquid has reduced by a third. Remove bay leaves. Wash and dry basil leaves or add dried to the pot. Use immersion blender to puree until smooth. Return soup to low heat, add cream and adjust consistency with chicken stock, if necessary. If freezing, freeze without half and half and add it when serving.
Squash Patties
4-6 medium grated yellow squash
1 onion, grated
Salt (to taste )
Ground pepper (to taste)
¾ cup to 1 cup all-purpose flour
1 egg, beaten
1 cup shredded Cheddar cheese
Place squash and onion in colander, add salt and pepper. Let strain about 30 minutes. Place in bowl and add remaining ingredients.  Heat olive oil or cooking spray in non-stick skillet or griddle. Drop spoonfuls of squash mixture into oil and cook approximately 3 minutes on each side.
Tomato Pie
5 or 6 peeled and sliced tomatoes
2 cups Bisquick
½ cup milk
6 to 8 oz. shredded cheddar cheese
1 ½ cups mayonnaise
Drain juice from tomatoes and sprinkle with salt, pepper and basil. Mix Bisquick and milk. Form crust into greased pie plate. Place tomatoes on crust. Mix cheese and mayo together.?Spread on top of tomatoes. Bake at 350 for 30-35 minutes.
Broccoli Casserole
10-12 oz. frozen chopped broccoli
1 medium chopped onion
8 oz. jar of cheese whiz
1 can cream of mushroom soup
¼ cup butter
2 cups cooked rice
Cook broccoli and drain. Melt butter and sauté chopped onions until tender. Mix all ingredients and place in greased casserole dish. Bake at 375 for approximately 30 minutes.