Miss Lucius to marry Mr. Hamilton Oct. 17
Mr. and Mrs. Randy Chrestman and Mr. and Mrs. Chad Lucius of Vardaman announce the engagement and upcoming marriage of their daughter Mary Laken Lucius to Andrew Ferguson Hamilton, son of Ms. Sandra Hamilton of Vardaman and Terry Hamilton of Calhoun City. The bride-elect is the granddaughter of Mr. and Mrs. Phil Lucius of Derma and the late Mr. and Mrs. Jay Edmondson of Vardaman.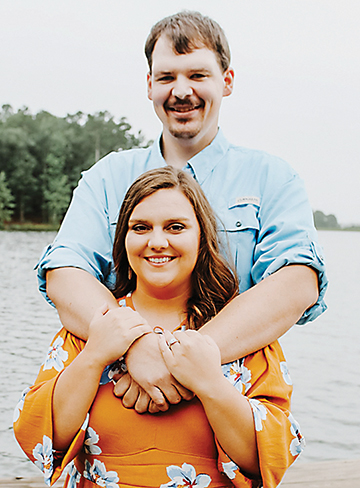 The prospective groom is the grandson of the late Mr. and Mrs. J. V. Hamilton of Pleasant Hill and the late Mr. and Mrs. Leo Ferguson of Vardaman.
Miss Lucius is a 2015 graduate of Vardaman High School and was valedictorian of her class. She received a bachelor's degree in special education from The University of Mississippi, where she graduated summa cum laude in 2019.
Laken is currently employed by the Calhoun County School District as a math teacher at Vardaman High School.
Mr. Hamilton is a 2008 graduate of Vardaman High School. He received his bachelor's degree in education from Mississippi State University in 2012.
Andrew presently serves as agriculture teacher at Houston Middle School and advisor of the FFA chapter.
The couple will exchange vows in a private ceremony Saturday, October 17 at 2:00, with family and friends at Bethlehem Church.