Miss Flemmons to wed Mr. Hamblin on Nov. 7
Leigh Mabry Flemmons will become the bride of Peyton Gordon Hamblin on Saturday, Nov 7, 2020 at Emmanuel Baptist Church in Grenada at 2 p.m.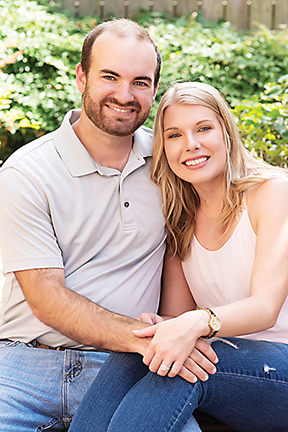 Miss Flemmons is the daughter of Keith and Lynda Flemmons of Ruleville.
She is the granddaughter of Arvin Flemmons of Drew and the late Jean Flemmons, Charles "Ben" Weed and Annell Weed of Ruleville.
Mr. Hamblin is the son of Dan and Tange James of Gore Springs and Sam Hamblin of Bruce.
He is the grandson of Mr. and Mrs. Tommy Gordon of Calhoun City, Mr. and Mrs. James Bailey Caviness of Calhoun City, Raymona James of Gore Springs, the late Dr. Lynn Hamblin of Calhoun City and Lamar "Tootie" James of Gore Springs.
The Reverend Eugene Heimbach will be officiating the double-ring ceremony. A reception will follow at the Mattox Event Center.
All friends and relatives are invited to attend the wedding and reception.