The call wasn't unexpected, but there was still a biting finality to the news that my friend Dudley Davis had passed away last weekend.
I realized I would no longer get those texts featuring pictures of the stunning sunrise from his back deck of "The Aerie" looking north over three counties.
I always cherished our calls about something he had read that he knew I would love. We shared so many of the same interests.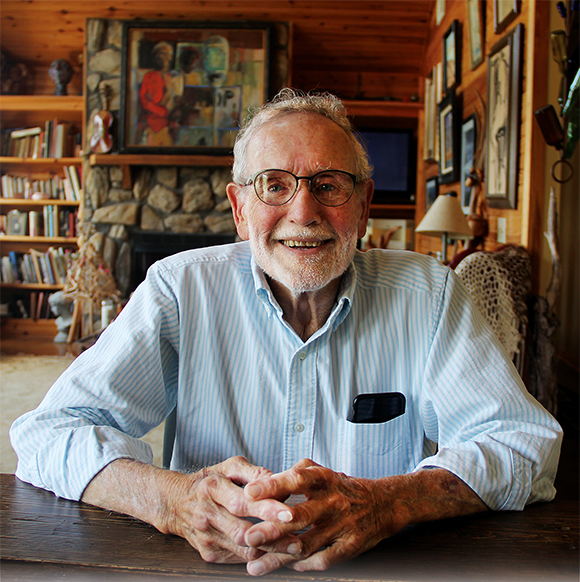 I'll miss the fun emails about trying to plan a new trip to an art gallery, the latest political news, or a new coffee shop he wanted to go try.
I miss him already.
Dudley was one of those most unique individuals who could literally see art in virtually everything. We would ride the Gator up and down the hills and through the wooded paths of his property near the Reid Community and find odd shaped rocks, hollow tree stumps and gnarled tree branches he would want to try and throw in the back and haul back to the house. They spoke to him in a language only the visionary could understand.
As much fun as the unique finds was the conversation. Dudley loved the theater and telling stories of his years of doing stage design. He loved ballroom dancing. I never knew anyone before that loved ballroom dancing.
Dudley could sing, he could write, but most of all he could teach. He taught a variety of subjects, not just in school, but in life. Dudley had a wisdom to him that would open your eyes to see things you never saw before even though they were right in front of you.
He taught compassion. Dudley had a love for people and constantly sought opportunities to share anything and everything he had.
He has friends circling the globe from all walks of life. He reminded me a lot of my late father-in-law Gale Denley in that Dudley could talk to anyone with ease and make them feel as though they were the most important person in the world. That's because it's what he truly believed. There was a sincerity to Dudley you just don't find in most people. I'm going to miss that especially.
I have a few small pieces of Dudley's art I cherish and countless hand written notes he would send me with a jar of honey, a book he wanted me to read, or just some friendly encouragement.
"My friends have meant more to me than anything else in life," Dudley once told me in a story I wrote about him in The Journal. "I have been so fortunate to have come in contact and met people that have meant so much to me."
Those of us who had the privilege to know Dudley are truly the "fortunate" ones.