Calhoun City Lady Wildcats' style of constant full court pressure basketball suits Kei Honey just fine.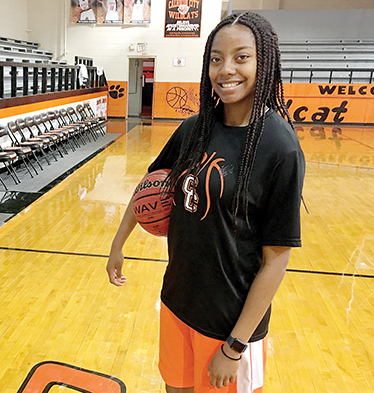 "I love the competition," she said. "Pressing and running is a lot of fun."
Honey, a senior for the Lady 'Cats, does a lot more than just press. She's among their leading scorers and rebounders this season.
"It's always fun to hit a big shot," she said. "I love being in the lane and rebounding and putting it in."
Honey has become a leader for Calhoun City helping to set the tone a lot of nights for her team.
"She's really stepped up and taken on a lot of leadership," Coach Rob Fox said.
"I want to become a better player and help my team get to state," said Honey, the daughter of Temetris Hubbard and James Honey.
"We expect to be a good team by the end of the year," Honey said. "We still have some things to work on, but once we get that down we'll be pretty good."