I'll never forget the first time we met. I was greeted with a big hug and a wet kiss that left lipstick marks on my cheek. That was Kerry.
When my wife Lisa and I first started dating, there was only one person I needed a stamp of approval from – Kerry Heinz.
She and Lisa have been best friends since they were young girls. I've heard all the stories, seen all the pictures and laughed a lot. Nobody laughs like Kerry.
That first meeting was two weeks after I met Lisa. We drove to Columbus to spend the day with Kerry and then the night with her and husband Steve who was running Ruben's fish and steakhouse at the time. Before returning to Bruce, I received that approval stamp, but more importantly, a remarkable friend.
When Lisa and I were married at Puddin' Place in Oxford, Kerry stood right beside us, as she has through all the other significant events in our lives.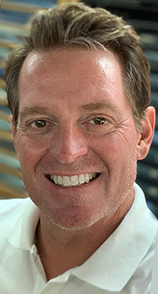 From the heartbreak of the loss of my father-in-law Gale Denley, to the birth of our grandchildren – Kerry has always been there.
I would never have thought there could be anyone who loves dogs more than Lisa and I do, but Kerry did. She was constantly taking in strays, rescues, any dog needing a home.
Her phone calls were numerous describing a dog she saw at the shelter that was calling out to her. Lisa and I always knew early in the phone call, she's already claimed that dog.
Her compassion knew no bounds. It's what made her a world class nurse at Baptist Hospital in Oxford. I've heard so many stories over the past few weeks of former patients of hers who would call the hospital after they were discharged requesting her specifically, wanting to express their gratitude and to maintain that connection.
Simply put, if you met Kerry, you loved her. I know I do.
Kerry lived a life of constant challenge, but it's what made her so admirable. She met every challenge head-on, with her beautiful smile, focused on the positive, determined to persevere.
When diagnosed with breast cancer, we all cried, and then Kerry set our focus on the fight.
Throughout her battle, her compassion for others couldn't be contained. She traveled throughout the region sharing the importance of healthy eating and founded the Sassy Sparrows -- a support group in Oxford for cancer victims.
Kneeling at her bedside early Saturday morning, our heart's broke as Kerry's long journey with cancer came to a close. She's not hurting anymore, and we take great solace in that, but the pain of her loss is an incredible challenge.
But as she always did when met with difficulty, we will persevere with her strengthening our hearts. We will gather Saturday to celebrate her and strive to love life as hard as she did.
We will love our family, our friends, our neighbors, our dogs, as she would.
I will forever miss her hugs, her beauty, and her lipstick stains on my cheek.
Email Joel McNeece at joelmcneece@gmail.com & follow him on Twitter @joelmcneece