After college life from MS State to LSU, Candy Clanton (formerly of Calhoun City) was done with fast food, and began to re-create the cooking that she had observed for so many years.
She watched her mother, Epsya Clanton, and grandmother, Eunice Spencer Vance, cook meals every day, and for church dinners on the ground, for a lot of people. She grew up in the country on a working farm, where they "turned bounty into stuff you can take somewhere"–like dozens of apple pies. Candy now lives in New Orleans, where she has been teaching speech and mass communications for 22 years at Delgado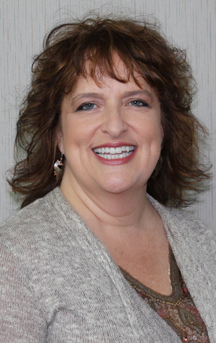 Community College. Little did she know that watching her mother and grandmother cook these big meals, that she was being prepped for what she was going to do in New Orleans.
Candy lives on a big Mardi Gras parade route (Endymion) which is a night parade the Saturday before Mardi Gras. From the first year, the party grew to 200 people. At her home, she usually had a huge pot of gumbo, red beans and rice outside on a propane fire, and chicken and sausage jambalaya. The guests would always bring the bread and King cake.
After 20 years, she has not participated for the past couple, but plans to start back. Candy got her New Orleans recipes from native New Orleanan cooks, but "she's doctored them" and put her own touch to them. When she evacuated for Hurricane Katrina, she made sure her recipe box went with her.
In New Orleans her favorite food is crawfish etoufee at Delmonico's, and white chocolate bread pudding and crawfish cheesecake at Palace Cafe. The ingredients for the Muffaletta Pasta Casserole "are the same ones used in a famous sandwich created in the New Orleans Italian community. Central Grocery on Decatur St. in New Orleans serves the best one, in my opinion," she said.
Her favorite dishes here are her mother's biscuits, roast beef and gravy with vegetables, and pork chops with tomato gravy. She also loves her mom's chocolate chip pie recipe because you can mix the dry ingredients right into the pan where you melted everything and only have one dish to wash. "I also love the all-chocolate version. My mom always said I wasn't a true Southern girl because I don't like pecans!"
She remembers calling her mother one day in 1987 to find out how to make chicken and dumplings. After the phone bill arrived, her mother renamed it the "$23.60 chicken and dumpling recipe," and "it was worth every penny!" said Candy.
Chocolate Chip Pie
(Epsya Clanton)
1 cup sugar
½ cup self-rising flour
2 eggs
1 stick margarine
1 tsp vanilla
1 cup semi-sweet chocolate chips
¾ cup pecans, coarsely chopped (optional)
½ cup coconut flakes (optional)
1 unbaked deep-dish pie shell
In large saucepan, melt margarine. Add flour and sugar gradually.  Then add eggs and vanilla. Then add remaining ingredients. Stir well. Pour into shell. Bake at 350  for 30-35 minutes or until firm. (For an all chocolate pie, leave out pecans/coconut. Add 1 more egg and approximately ½ cup more of chocolate chips.)
Muffaletta Pasta Casserole
(pronounced "muff-ah-lotta by the New Orleans Italians who invented it!)
1 whole clove garlic, minced
Olive oil
½ lb. of salami, cut into small squares
½ lb. ham, cut into small squares
½ lb. Provolone cheese, cut into small squares
16 oz. bottle Italian Olive Salad Mix (I use Boscoli's)
1-5 oz. container shredded Romano cheese
1-16 oz. box penne pasta
1 small can sliced black olives (more if you really like olives)
Boil pasta according to package directions
Saute garlic in olive oil. Transfer to large mixing bowl. Drain pasta well and pour into bowl. Combine all other ingredients with pasta and mix until well coated. If mixture seems dry, add olive oil if needed (usually the bottle of olive salad mix has plenty of oil). Pour into a 13x9x2 baking dish and bake at 350° for 30 minutes.
Super Bowl XLIV Saints Champs Dish (Great for parties)
1 lb Uncle Ben's converted rice
2 lbs crawfish tails
1 lb Jimmy Dean hot pork sausage
1 stick butter
1 medium bell pepper, chopped
1 medium onion, chopped
3-4 shallot stems, chopped
1 (8 oz) can tomato sauce
1 can French onion soup
1 can beef broth
Brown pork sausage and drain. Mix rest of ingredients with sausage in a large baking pan (disposable aluminum pan, if taking to a party). Cover with foil and bake on 350 one hour.
Blackeyed Pea Jambalaya
1 medium white onion, chopped
1 medium bell pepper, chopped
2 stalks celery, chopped
2 tsps. minced garlic
2 cans  black-eyed peas (I use Trappey's brand and use one can regular and 1 can jalapeno)
3 bay leaves
¼ cup chopped Italian parsley
Bacon grease or olive oil
½ to 1 lb chopped sausage (any kind you like…hot or mild, smoked or not, turkey, beef, pork, Andouille)
4 cups cooked rice
Salt, black pepper, cayenne pepper, Tabasco sauce – all to taste
Heat grease or oil in a large pot or Dutch oven. Cook onion, bell pepper, celery and garlic till cooked down and onions are clear. Add both cans peas, undrained and the bay leaves and parsley. Cook down 'til most of the liquid is gone but mixture is still moist (needs to be moist enough to accept the cooked rice and still be moist when rice is stirred in). Cook rice in a separate pot. When ready to cook rice, put the chopped sausage on top (this will not affect the cooking of the rice).  Add cooked rice and sausage to the pea mixture, add seasonings and stir.( This dish freezes well.  You may also substitute chicken for the sausage or use a combo of both.)
Crawfish Monica
1 lb crawfish tails, boiled and peeled (may use shrimp instead)
1 stick of butter (NO margarine!)
1 pint of half-and-half
¾ – 1 cup of chopped green onions, including tops
5-10 cloves of chopped garlic (to your taste) – hint: 1 clove = 1 tsp. chopped
Tony Chachere's seasoning (or other Creole seasoning mix)
1 lb. cooked pasta (I prefer rotini as it "holds" the sauce in its corkscrews well)
Cook pasta according to directions. Drain and rinse.
Melt butter in large pot or Dutch oven. Saute onions