"The popularity of my mother's sweet potato bread from our first open house (at Artifacts) started me sharing recipes with customers and email newsletter readers," said Ann Ivy King of Bruce.
The Brass Tacks newsletter, to which people can subscribe at www.artifactsbrucems.com, always features a recipe link to the store's recipe web page. People submit recipes to her occasionally and "lots of people share recipes and photos of favorite dishes on facebook. After seeing this Buffalo Chicken Wing Dip from Stacey McCormick, I asked her for the recipe to feature in the newsletter.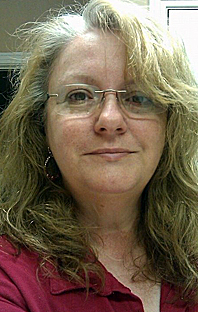 I also just made a double batch of it to take to my class reunion of the BHS Class of 1977!" Ann finds recipes in old cookbooks and online and almost always try them out before she puts them in the newsletter. After the one for Strawberry Key Lime Cloud came out, Lisa Byars who was working at Piggly Wiggly at the time said, "I just saw you buying all the stuff for that the other day–you really do try those out first!!"
Ann said she won the Betty Crocker Award her senior year and all her friends laughed that she couldn't boil water without burning it. ("I could. Barely," she said.) She said she really had never made anything beyond spaghetti until she married, and the first meal she cooked as a married woman, she used a microwave for the first time. "I cooked the pork chops until they were brown, and they were hard as rocks. But since, I've gotten better.
Mike King will tell you I never cook, but that's because he often doesn't like my casseroles and experiments, and will fry up some sausage for a sandwich instead!" She told that he came in the house recently and said, "Boy, you're making something that smells good…." and she hated to tell him it was just the Sugar Cookie Scentsy burner.
She likes trying different recipes or making changes to traditional things. "The first time I make something I usually follow the directions, but sometimes tweak it as I go." Anything she makes on a regular basis, she seldom gets the recipe out for, and she doesn't mind substituting on a whim (salsa for canned tomatoes, vanilla yogurt for cream cheese.)
"Sometimes it works, sometimes it doesn't!" she added. Crock Pot Teriyaki Pork Loin is one she found in an old cookbook and came up with the idea of adding the bag of Oriental vegetables on her own. "It's sort of a cross between stir fry and a traditional roast." For the Eggplant Au Gratin, her brother Jimmy shared his bumper crop of eggplants and Ann was trying to find something other than frying them like she usually does.
She also discovered a quick way to use them–just julienne the eggplants and saute with onions, peppers, and mushrooms, then throw in about four cups of shredded spinach. "Great with steak or hamburger steak!" she said.
Praline Crunch something she has also served at Holiday Open House at Artifacts. With open house  coming up November 3-4 and, Ann says she will be trying a new recipe with some customer favorites from years past.
Praline Crunch
16 oz. Quaker Oat Squares cereal
1/4 cup butter
1/2 cup brown sugar
1 tsp. vanilla
1/2 cup corn syrup
2 cups pecans
1/2 tsp. baking soda
Heat oven to 250°. Combine cereal and pecans on large cookie sheet. Microwave on high 1 1/2 minutes and stir. Microwave on high 1 1/2 minutes more, remove from microwave and stir in vanilla and soda. Pour immediately over cereal/nuts mixture and stir for uniform coating. Bake one hour, stirring every 15-20 minutes. Spread to cool. Keep in airtight container. Note:?You can double the syrup mixture and add a can of peanuts, about 3/4 a bag of pretzels or just double.
Eggplant Au Gratin
2 tsp. olive oil
1 medium onion sliced
3 Tbsp. minced garlic
Shredded cheese of choice (I used cheddar, but Mozzarella would also be good)
1 cup light cream (or 1/2 milk and heavy cream) OR substitute with can of cream of mushroom soup
1 large eggplant, sliced
1 cup mushrooms, sliced
Salt and pepper
Preheat oven to 350°. Coat a 1.5 qt. casserole dish lightly with olive oil. Put a layer of eggplant slices, top with a layer of onions and garlic, then cheese. Sprinkle a bit of the garlic over the top and then repeat layers, sprinkling each lightly with salt and pepper to taste. Continue layering and then slowly pour the cream over the top. Apply a few pats of butter to the top (or lightly drizzle again with olive oil.) Cover casserole with lid or foil for the first 30 minutes. Remove cover and cook an additional 10-15 minutes until cheese on top layer is lightly brown.
Crockpot Teriyaki Pork Loin
1/4 cup apple juice
2 Tbsp. sugar
3 Tbsp. cold water
1 tsp. ground ginger 2-3 lbs. boneless pork loin
1 Tbsp. finely chopped garlic
2 Tbsp. soy sauce
1 Tbsp. vinegar
1 1/2 Tbsp. cornstarch
1 bag Oriental style vegetables
In bottom of crockpot, mix apple juice, sugar, soy sauce, ginger, garlic and vinegar. Add pork loin, rolling in liquids to coat well. Cover and cook on high for 3 1/2-4 hours or on low for 7-8 hours or until meat is tender. Just before pork loin is done, prepare the bag of Oriental style vegetables according to package direction. When roast is cooked, pour cooking liquid out of the crockpot into a small saucepan (should be about two cups) and bring to a boil over medium heat. While juices are heating, mix water and cornstarch in a small bowl until smooth. Stir cornstarch mixture into boiling liquid and boil 1-2 minutes until sauce has thickened. Return sauce to crockpot with pork loin and add the cooked Oriental style vegetables.
Strawberry-Kiwi-Lime Cloud
Prepared angel food cake, cut into roughly 1" cubes
12 oz. vanilla yogurt
8 oz. reduced-fat Cool Whip
2 cups strawberries
1 Tbsp. cornstarch
1/4 cup lime juice
6 medium kiwi fruit, peeled and sliced
2 Tbsp. sugar
Arrange half the cake pieces in ungreased 13×9" dish. In large bowl, combine yogurt with lime juice and blend well. Fold in whipped topping. Spread half yogurt mixture over the cake, pressing down to make a smooth ayer. Layer with kiwi slices. Top with remaining cake and yogurt mixture. Cover and refrigerate 2-3 hours or until set. Cut tops off strawberries, wash well, and put bowl and mash well. In a separate bowl, combine sugar and cornstarch with some of the juice from the strawberries until smooth; set aside. Place strawberries in saucepan, bring to a boil over medium heat, then stir in cornstarch mixture. Cook and stir for two minutes or until thickened. Remove from the heat; cool. Cover and refrigerate until ready to serve. Scoop cake into dessert dishes; drizzle with strawberry sauce.
Buffalo Wings Dip
Stacy Hubbard McCormick
2-8 oz. pkgs. cream cheese, whipped
1 cup hot wings sauce
2 cups shredded cheese (Monterey Jack/Colby/Cheddar or combination of all)
1 large can chicken, drained
1 cup Ranch dressing
Soften cream cheese and whip well, then spread in bottom of 9×13 pan. Crumble well-drained chicken over cream cheese. Pour and spread hot wing sauce over chicken and pour evenly the Ranch dressing over the hot wing sauce. Completely cover top with shredded cheese. Bake at 350° for 25 minutes and then serve with Frito Scoops. (Can also make with bleu cheese dressing and serve with whole wheat Doritos.)