An 18-wheeler transporting sweetpotatoes from Vardaman to New Albany crashed into a ditch off of Hwy. 341 this morning.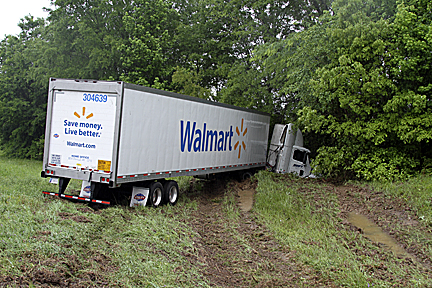 The driver, who was from Booneville but whose name wasn't released, had just picked up a load of sweet potatoes and was headed north on Hwy. 341 when he veered off the the east side of the highway sliding into a tree on the edge of a roadside ditch.
The accident occurred approximately three miles south of Hwy. 32.
Bruce and Chickenbone EMRs responded to the scene but the driver was not injured.
The cause of the accident remains under investigation.