Authorities have called off a search in Pontotoc for a man running from law enforcement after confirming he is not Adrian Golden, the man wanted in the shooting incident in Bruce last week.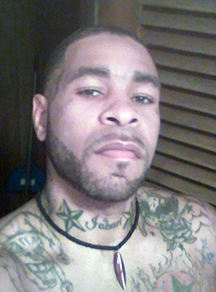 A man, believed to be in violation of his parole, fitting Golden's description, ran from Pontotoc authorities this morning as they were continuing to follow leads on Golden.
Bruce Police Chief Stan Evans and Calhoun Sheriff Greg Pollan both said that search was cancelled after confirming who it was so that all efforts could continue to be put into finding Golden.
Golden is 6-foot, approximately 180 pounds and was last seen wearing blue shorts and a white t-shirt on June 1 in the thick wooded area near the Skuna Canal in South Bruce. He is wanted for the shooting of his wife earlier that morning on Hwy. 32 near Joe's Market.
The Journal will continue to update this search as information becomes available.