Paraphrasing the words  of the great Mark Twain, reports of the death of newspapers have been greatly exaggerated. A recently conducted study of Mississippians' habits when it comes to seeking out news and advertising showed that seven out of 10 Mississippi adults read a newspaper either in print or online every week.
The survey, recently completed by American Opinion Research for the Mississippi Press Association, was consistent with other  studies conducted around the country.
We're experiencing that demand in Calhoun County where The Journal's readership – both in print and online – has never been larger.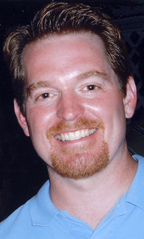 One of the myths debunked by the study is that newspapers are only for older adults. Research found that 72% of people age 18-34 read a newspaper every week.
Newspapers, by far, were the primary source for local sales and shopping information among those surveyed – more than triple local TV and advertisements received in the mail.
Almost six in 10 adults (57%) say printed newspapers are the one local advertising source they rely on most to find out what's for sale before going shopping.
Seventy-two percent of all advertisement fliers received in the mail were either lightly skimmed or thrown away without looking at it. We've all witnessed that in the trash cans at the post office.
Only 25% of commercials on TV were said to be watched by viewers. TiVo has taken care of that at my house.
Fewer than half of Mississippi adults (44%) listen to the radio during morning drive time, and even fewer (35%) during the evening drive time. Only 28% acknowledged listening to a commercial on the radio.
Almost eight in 10 adults in Mississippi (76%) are Internet users, and they do so frequently. Among those frequent stops are newspaper websites, which were determined the number one online news source.
The survey also showed that the average newspaper purchased is read by at least two people.
Among the more surprising survey results to me was that more women read the newspaper than men. Seventy-eight percent of all women read a newspaper every week. Men were 63%.
Another interesting fact was the higher the income, the more they read the newspaper.
Sixty-three percent of people earning under $35,000 a year read a newspaper every week. Higher incomes were at 80%.
The results of this survey were not surprising to us here at the Calhoun County Journal, nor many of our friends in the newspaper business around Mississippi.  Our counterparts in television and radio are often trying to convince customers that the newspaper business isn't on par with their reach. The facts of this survey, and many others like it, proves the opposite is true. It's gratifying to have our faith in newspapers reaffirmed with hard facts, and that's a credit to you – our loyal readers. From all of us here at The Journal, we say thank you.
You may email Joel McNeece at joelmcneece@gmail.com and follow him on Twitter at @joelmcneece