Bruce will celebrate the Fourth of July with food, games, a parade, live music and a big fireworks display on the town square.
Festivities, sponsored by Cannon Motor Company, will begin at 3 p.m.  with live music from Sounds of Tyme, Probably Van Gogh and South of Memphis all the way until the fireworks show after dark.
Local businesses and private citizens contributed toward the purchase of the fireworks.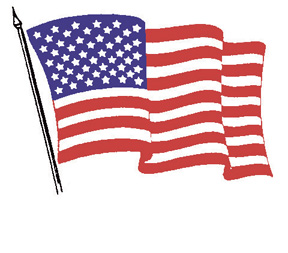 Bruce Piggly Wiggly will sponsor a big slide for kids and there will be numerous "field-day" kinds of games for teams to enter, so come early to participate in the fun.
The Bruce High School Band will be on the square selling hamburger plates throughout. The Bruce Arts Council will have the Square Theater open  for restroom facilities and they will also be selling ice cream novelties. The Bruce First organization will sponsor the annual Linda "Boom" Cooper Fourth of July Parade at 5:30 p.m. Line up will be on South Newberger in front of PEPA around 5 p.m.
The parade will make a loop around the square and return to the starting point. Everyone is invited to participate. Decorate 4- wheelers, golf carts, bicycles, strollers, little red wagons or even yourself in red, white, blue and join in the family-friendly parade.