Archives for December 2016
Bruce and Calhoun City girls were the only winners for Calhoun County in Friday's Cal-Chick Challenge at Okolona.
The Vardaman Rams lost their first home match of the season Monday, falling 6-3 to visiting Tishomingo County High School.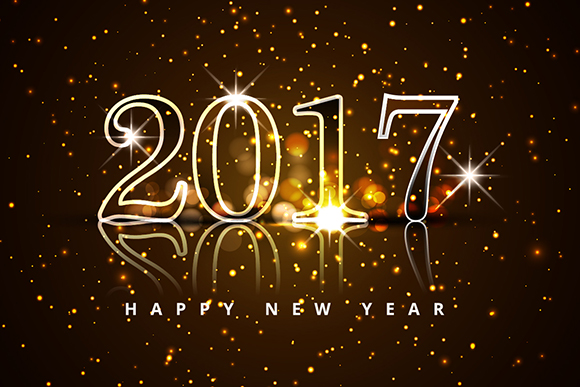 Happy New Year from all of us at The Journal. It's a pleasure to cover all the happenings in Calhoun County every year. We look forward to a wonderful 2017.
Three Calhoun City men were arrested Tuesday night for a robbery that took place in a car parked at Oakwood Apartments in Calhoun City last Saturday night. [Read more...]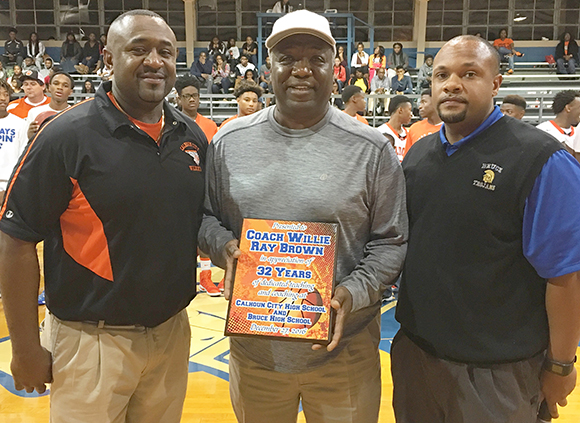 Willie Ray Brown was honored at the first annual Ray Brown Classic at Bruce. He was presented a plaque by Calhoun City Coach Daren Coffey and Bruce Coach Willie Mays recognizing his tenure at both schools.
Mary Alice Herring Flanagan "Miss Myrt," 101, formerly of Gore Springs, passed away December 13, 2016 in Mobile, Al. She was born Oct.03, 1915 to Granville and Mary McCleskey Herring in Vardaman. She was preceded in death by her parents; husband, Wiley Flanagan; granddaughter Theresa Ambron, and son-in-law Rex Brewer. She is survived by her daughter Mary Flanagan Brewer, granddaughter Danette (Kevin) Woods, great granddaughters Kylee Carr (Thomas) Gaston and  Kara Carr, and great great grandsons Paxton and Parker Boykin, and Carson Gaston.

Azalea City Funeral Home in Charge of Services. A graveside service will be held at Pittsboro Cemetery at a later date.
Ladell S. Alexander, 96, of Vardaman, died Tuesday, Dec. 27, 2016, at Baptist Health Services
Nursing Home in Calhoun City. Born June 25, 1920 in Vardaman, she was the daughter of John Christopher and Cassie
Pettit  Stewart. She was the widow of the late Bro. Steven Bane Alexander. She was a homemaker and a member of Poplar Springs Baptist Church. [Read more...]
Bruce and Calhoun City boys both earned wins Tuesday in the first annual Ray Brown Classic.
Ladavius Draine of Calhoun City and Ty Jones of Pontotoc put on quite a show Tuesday in the Ray Brown Classic at Bruce. See more in the sports section. Photo by Joel McNeece
Lynda Jane Smith, 65, of Pittsboro, died Monday, Dec. 26, 2016, at Pontotoc Health Services Hospital.
Born June 18, 1951 in Vardaman, her parents were the late William Rex and Jonnie Lee Deaton  Dye.
She was a former finance loan officer and manager, and a member of Old Town Baptist Church. [Read more...]