First of all, we want to apologize to subscribers getting their newspaper at the Bruce post office and the Bruce routes. The newspapers that were sent out to these addresses last week had 4-6 inside pages that were totally or partially black. The front of the paper looked fine, so we weren't aware of the problem.
Normally when this occurs, our printing plant lets us know, so we can watch for the bad papers and get them out. But they didn't, so we unknowingly stamped them with address labels and sent them out.
Many subscribers came by the office and picked up a replacement paper. If you would like another copy of last week's newspaper, please come by the office and we will give you one.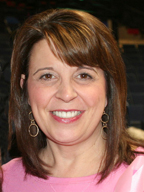 •••
Country music singer Vince Gill is coming to Ole Miss this fall. He will be performing at the Gertrude Ford Center September 13.
•••
The WD-40 on the hummingbird feeder  really works. I put it on last week, and Saturday when I filled up the feeder, there were no ants.
I usually have three, one male and a couple of females. When Joel and I came home the other night, the male was in the house and obviously brought there by the dog.
Our sweet 14 year old black Lab Daisy, who we thought was senile, but saw the fire at the beauty shop last week, apparently is still spry enough to snatch a hummingbird.
•••
Niece and nephew Samantha and Eli Adams of Tuscaloosa were here for the weekend and went to see the new Batman movie– The Dark Knight Rises with niece Abby and husband Sam. They said it was really good, even though it was long. Joel and I plan to see it in a couple of weeks.
•••
Right now I'm reading Canada by Richard Ford. One of the best books I've read lately is Gone Girl by Gillian Flynn. I read this week that the movie rights have been purchased.
•••
Joel and I were babysitting 6-month-old granddaughter Ellie Kathryn Saturday night and headed to Oxford to run  er-rands. We stopped at Soulshine Pizza for supper. Ellie Kathryn slept through most of the outing, while we visited with Bruce native Kennon Ferguson of Clinton. Kennon and I were classmates at BHS.
He was meeting his wife Barbie, Melody Lo-gan (Robert's wife), and a couple of other Clinton women who were in Oxford for a girls' weekend at the Oxford Blues Festival.
It's always great to catch up with them, although we do seem to run into them frequently. The last time was about a month ago at Ruth's Chris Steakhouse at Renaissance in Jackson.
•••
The Neshoba County Fair kicks off this Friday night and goes through the next Friday. We are excited that Casey Clark of Bruce will be participating in the Heart of Dixie Tri-Athlon.
The event starts at Lake Tiak-O-Khata in Louisville with a 1/2 mile swim. From there, participants bicycle to the fairgrounds road– 27.5 miles. They then get off their bikes and run the final seven miles.
Bruce native Kent Moore, who now lives in Philadelphia, is trying to talk Joel into going to Louisville to cheer for Casey on the first leg of the event. But it starts at 6:30 a.m. Joel said he will be waiting for Casey at the finish line on the fairgrounds.
Brandon Beckett, son of Phil and Sherry Becket of Bruce, is usually a competitor in the event, but we hear that he has qualified for a national event that weekend, and won't be able to come to the Heart of Dixie.
You may email Lisa McNeece at lisamcneece@gmail.com