It's rarely a good thing when media outlets across the state and nation begin calling on us in Calhoun County.
The latest example was last week when news began spreading of the tragic shooting incident involving Wayne "Honkey" Harris and Chris McGonagill.
The interest of media outside  the county was peaked not because of the specific events of Jan. 10 when Harris and McGonagill exchanged gunfire, killing McGonagill and seriously injuring Harris, but due to the fact Harris was one of the more than 200 people pardoned by Gov. Haley Barbour during his final days in office.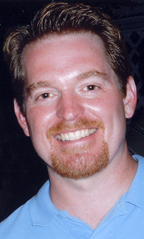 Not long after we posted the story on our website – calhouncountyjournal.com – Friday morning, the calls began pouring in. By the end of the day we had answered questions from three daily newspapers, talked to the Associated Press multiple times, and heard from six television stations, including CNN and NBC?News.
Sheriff Greg Pollan had been interviewed by at least a dozen more.
Most of the early questions to us at The Journal were seeking confirmation that Harris was indeed the same Wayne Harris pardoned by Gov. Barbour.
Like most of the pardons granted by Barbour, Harris'  wiped his record clean for a crime (a 2001 conviction for selling marijuana) for which he had already served his time.
There were other pardons that released inmates still incarcerated, and four were pardoned who had been convicted of murder.
The pardon controversy prompted a legal challenge led by Attorney General Jim Hood that was ultimately overruled by the Mississippi Supreme Court as they reaffirmed with a 6-3 vote the governor's right to use executive powers to grant clemency.
Barbour stated at the time that the pardons were an act of mercy based on his desire to offer second chances.
I'm not questioning his sincerity or motives, but must admit I'm just as puzzled today by all the pardons as I was when they were issued a year ago.
Since the shooting in Calhoun City on Jan. 10, the Clarion-Ledger and other media outlets have tracked down others pardoned to see what has become of them.
The full impact on Barbour's decision to grant these pardons won't truly be known for years, but clearly this case in Calhoun County will forever be one of the first references in every discussion.
You may email Joel McNeece at joelmcneece@gmail.com. You can follow him on Twitter at @joelmcneece.