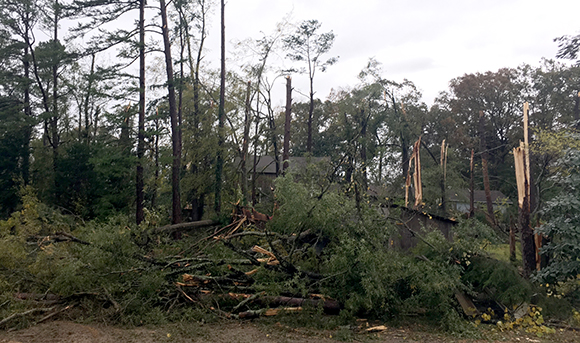 Last night's storm produced an apparent tornado that caused lots of destruction along CR 361 south of Calhoun City.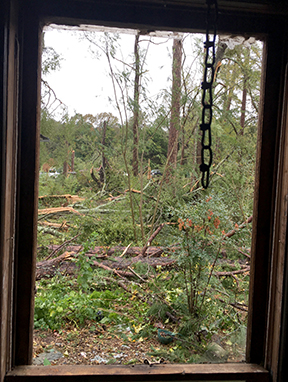 Pictured above is the drive up to the Curtis Sturdivant home where trees are sawed off at the top. The home's front yard was full of a variety of trees but there are hardly any left that aren't completely broken off at the top or damaged to some degree. The home itself was hit in a couple places by fallen trees. Windows across the front of the house were sucked out.
Emergency crews arrived shortly after the 4 a.m. storm to try and help clear the road and open paths to the homes. The Sturdivant's daughter Keely and her husband Bill Fleming, who live across the road, have two trees on their house.
Brent Parker's farm shed and equipment, just behind the Sturdivant's also suffered significant damage. MEMA officials were on scene as well as local emergency crews assessing the damage.
Power outages have been reported in several areas of the county due to fallen trees taking down lines.