Parade season in Calhoun County always offers a unique experience. The annual "Redneck Christmas Parade" in Big Creek quickly comes to mind.
I'll never forget the car from a few years ago with deer in every seat, including behind the wheel, and a hunter strapped down across the hood. There was no mystery to who would win the $100 prize for the "biggest redneck" that year.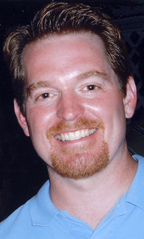 The Calhoun City parade always offers beautiful night time scenery as the parade circles the brightly lit square, highlighted by the picturesque gazebo – one of the prettiest I've seen anywhere.
Last year's Vardaman parade was beautiful in its own right, if for no other reason that I had never seen a Christmas parade march down Main Street in Vardaman before.
Then there's the Bruce parade where the alderman flips his horse.
Santa, a wonderful float from the Fine Arts Club featuring a mini-gazebo and the Bruce Museum building, and the music of the Bruce High School marching band were all upstaged by Bruce Alderman Lyn Parsons.
Directly in front of the judges and everyone else in front of City Hall, he gave us the most memorable moment from this year's parade when he and his horse went down in the crowd.
It was like the grand finale. The horses bring up the rear of the parade for a very good reason.
Perhaps the Lions' Club, who was celebrating their 50th year of sponsoring the Bruce Parade, should host a fundraiser for their next community project to purchase "Bun Bags" (also known as poop or manure bags) for all the horses to wear in the parade. We may need all the clubs to get involved with that one. We have a lot of horses in this county.
Last year in the Vardaman parade, Bubba McNeese and James Winters, dressed as elves, brought up the rear as "Santa's Recyclers" to scoop poop along the way.
Anyway, the horses had just made the turn on the northeast corner of the Bruce Square to come down in front of City Hall. I was getting a shot of Sammy Joe Hawkins waving from his covered wagon when I suddenly heard a loud scream.
I weaved my way through the horses to see four flailing hooves in the air in between the parked cars on the inside of the square. Fortunately, Ted Camp and others were there to stabilize the horse, pull Lyn out from under him, and get the horse back on its feet without anyone getting hurt beyond a few bruises and a scraped nose for the alderman.
That might be tough to top this holiday season, but I would never count out the "Redneck" parade on Dec. 15 in Big Creek.
You may email Joel McNeece at joelmcneece@gmail.com