Join us at the Jesse Yancy Memorial Library for a Movie Luncheon Tuesday, Aug. 26 from noon-2 p.m., we will watch the story of a young college student who attends a philosophy class, where the uncompromising professor requires all students to agree in writing that the Christian god is "dead."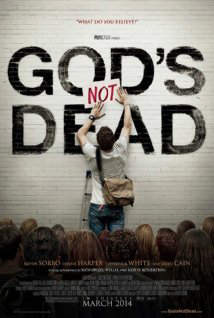 When he refuses on account of his Christianity, the professor challenges him to defend his position that his god is real, which leads to a series of confrontational presentations by himself and the professor in turn, each making their case in front of the class, before a final debate." Movie is rated PG.
Bring your sack lunch. We'll provide the popcorn.
Movie Luncheons are sponsored by Friends of the Jesse Yancy Memorial Library.
All youth are invited to join us Tuesday, Aug. 26 from 4-5 p.m. for an after school game day.
We'll have a variety of board games and the Nintendo Wii to play. Children being dropped off must have a contact number and name sent with them and children under 8 must have an adult present on library premises.