Join us in the Weyerhaeuser Meeting Room at Jesse Yancy Memorial Library in Bruce for a Movie & Craft Party Tuesday, July 22 from 2-4:15 p.m. We'll provide the snack & drinks.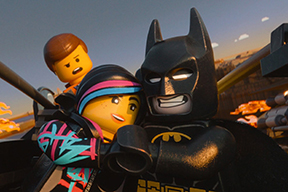 Movie rated PG. Children under 8 must be accompanied by an adult. Adults dropping off children 8 and up should leave a contact number at the front desk.
This month's movie: "An ordinary construction worker, thought to be the prophesied "special," is recruited to join a quest to stop an evil tyrant from gluing the universe into eternal stasis."
Can you guess the movie? Following the movie, we will make a small craft.
Movie Parties are sponsored by Friends of the Library. For more information, call the library at 983-2220 or check us out on Facebook at "Fans of the Jesse Yancy Memorial Library."