I've been making annual pilgrimages to New Orleans (most years multiple times) for more than 20 years now. It could be said it's the longest love of my life, only because my wife Lisa and I were celebrating only our 14th anniversary last weekend in the Crescent City.
We rolled in Friday afternoon to see how much of the French-Creole culture we could absorb in 48 hours.
We enjoyed some of New Orleans' finest cuisine at Chef John Besh's Restaurant August, where I was overwhelmed by the persillade crusted P&J oysters and the breaded trout ponchartrain.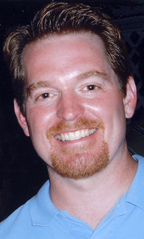 I reveled in Stanley's soft shell crab poor boy and of course the best dessert in the world – the bread pudding souffle at Commander's Palace.
When we weren't eating, we walked over every brick of Royal and Chartres streets, taking in all the local art, hoping to find that perfect piece for an empty wall in the house.
We critiqued the local works hanging on the wrought-iron surrounding Jackson Square and studied every angle of those hanging in more than a dozen small galleries. It was a joyous quest even though we came home empty handed.
I shared stories from the celebration of life that is Mardi Gras, blistering hot summer days at Jazz Fest, and those early morning sunrises at Cafe DuMonde with a plate full of beignets and warm, black coffee.
There's so much to love about New Orleans that it's impossible to pack into one weekend. You have to go back time-and-time again to truly appreciate Jackson Square, Emeril Lagasse, breakfast at Stanley's one day and Johnny's the next, Bourbon Street, Louis Armstrong, a po boy from Mother's, the never-ending night-life, the St. Marie, turtle soup, Hotel Monteleone, brunch at a Court of Two Sisters, the Saints, jambalaya, Bananas Foster at Brennan's, St. Charles Street, "Who Dat," Irene's, Magazine Street, the street cars, crawfish etouffee, walking to everything, Tujaque's, the World War II museum, the Roosevelt, Frenchmen Street, and the place some call the "center of the universe" – Pat O'Briens.
The only disappointment of the trip, despite a very rainy weekend, was not seeing Winona native Henrietta Alves, who has been performing at Pat O'Briens for more than three decades.
New Orleans gets in your blood and you never can let it go. You keep going back for more of that spicy taste of life no place else can offer, if just for a little while.
There will hopefully be many more anniversaries, birthdays, holidays, and life in general to be celebrated in the years to come, and much of it will undoubtedly take place in New Orleans.
You may email Joel McNeece at joelmcneece@gmail.com and follow him on Twitter at @joelmcneece