Bruce golfer W.D. Newlin signed a scholarship to play golf next year at East Mississippi Community College.
Newlin has been a top five player every season at Bruce. He's won a district title every year and advanced to the state tournament and finished in the top 10 in 2A every year.
Bruce Athletic Director James Ray said during the presentation, Newlin is the ninth Trojan athlete to sign a college athletic scholarship this school year.
Newlin will join Calhoun Academy golfer Hunter Harmon who also signed with EMCC a few weeks ago.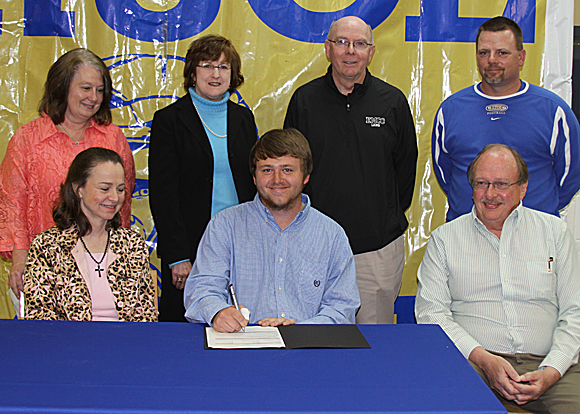 Bruce's W.D. Newlin signs a golf scholarship with EMCC. Pictured with W.D. are his parents, Angie Newlin and Don Newlin. In back, from left, Carla Warner, Judy Carnaggio, EMCC Golf Coach Dale Peay, Bruce AD James Ray. Photo by Joel McNeece