It's not a new problem, but it doesn't make it any less frustrating. Bruce held its primary election last week with a contested race for mayor and alderman races in three of the town's five wards and yet only 524 people bothered to cast a vote. That's barely over 30% of the registered voters in the town.
I don't know what it takes to get people more engaged in the voting process, whether it's city, county, state or national elections.
Fifty percent turnout these days is lauded as outstanding, which is absolutely shameful.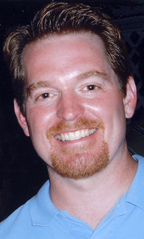 What's even more frustrating, as was mentioned by several people standing outside City Hall on election night as the vote counting was ongoing, is that it's the almost 70% that didn't bother to vote that will be the first to complain when the town board does something, or doesn't do something, that affects them.
I guess if you wanted to spin it positive, you could say at least Bruce's 30% was better than Tupelo, where only 18% of their voters – 3,800 of 22,000 – bothered to visit the polls.
I find this apathy toward the democratic process extremely troubling, especially at a time when we see government becoming even more intrusive in our lives and, in so many instances, casually disregarding our constitution.
The latest example of this was the Department of Justice secretly, and illegally, obtaining telephone records of Associated Press reporters and editors in a blatant violation of the First Amendment.
If there was ever a time citizens needed to be more mindful of what government, at every level, is doing, it is now, and 30% turnout simply won't suffice.
In a separate matter, I must also note my disappointment with some uninformed rhetoric I heard during the primary election around Bruce.
I attended the broadcast of "Meet Your Candidate" on TV7 where I heard numerous candidates for office speak of how bad the Bruce economy is and how there have been no local efforts to recruit more jobs.
Fact is over the past several years Bruce has gained several hundred jobs to the benefit of our county. Haworth is responsible for 99% of those gains and more are anticipated in the future at the still expanding office chair plant.
Our county's unemployment rate over the past two years has remained remarkably stable, when not dropping, while most Mississippi counties have seen their's escalate.
Historically, Calhoun has consistently ranked in the 40s among the 82 counties in unemployment, but over the past two years we've more often been in the 20s or teens.
Bruce's sales tax returns in 2012 set a record for the town, suggesting local retail business is extremely strong.
I've attended local, regional and statewide economic development meetings where representatives from all over Calhoun County were present working on our behalf.
Just because you're not aware of something taking place, doesn't mean it isn't happening. We should expect our candidates to be better informed, but it may not matter if we don't bother to go vote.
You may email Joel McNeece at joelmcneece@gmail.com and follow him on Twitter at @joelmcneece