I'll never forget Wesley Ruth's description of the scene at Normandy Beach as he landed on June 14, 1944.
"You could hear the rifles popping like popcorn," Ruth said.
The popping was endless from the minute he entered World War II until the day he was wounded almost four months later.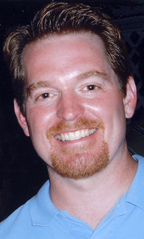 His story, and so many more, came to mind Monday morning while listening to Major General Roger Shields and Rev. Dwight Brown address large gatherings on the Bruce and Calhoun City squares for respective Veterans' Day ceremonies.
Shields made note of the pace, an estimated 1,000 per day, of World War II veterans dying in the United States. My grandfathers G.L. McNeece, who passed away last month, and Gordon Ferguson, who died many years ago, were also World War II veterans.  They are always among my first thoughts every Veterans' Day.
With so many of the "Greatest Generation" passing each day, it becomes more critical to note their sacrifices so that generations to come will understand the incredibly high price of freedom.
I've had so many people comment to me about the story with Mr. Ruth we published this past May in which he detailed his "constant fight for survival."
"We fought every day," he said. "We tried to stay alive mostly."
He and his fellow doughboys would sleep on the ground, when the rare opportunities for sleep came.
"We'd lay down on our raincoat, if it wasn't raining," Ruth said.
When it came to eating – "I ate what I got," he said. "We had biscuits that could break your teeth."
Ruth was part of a combat patrol team that intentionally sought to draw fire from the enemy, drawing out snipers to make a clearer path for the troops coming behind them.
On Oct. 13, 1944, they walked into a massive firefight and Ruth was shot through the shoulder and then took another round through the leg.
"It don't hurt right when you get shot, but about an hour later it's awful," Ruth said.
Ruth said he went down around 11 a.m. and was picked up at 5 p.m.
"The fighting kept going. A tank rolled up within arm's reach of me and kept firing right over the top of me," Ruth said. "It was an incredible noise. The whole ground would shake underneath me everytime it would fire."
After lying on the ground bleeding for nearly six hours, he was finally picked up .
"I remember them carrying me out and there were mortars dropping all around us," he said.
The last thing Ruth remembers was someone saying "just cut his clothes off."
"I don't know how much blood they gave me, but they flew me to Italy and I woke up in a hospital there," he said.
He would return home to the United States and undergo several more surgeries in Temple, Texas.
"Every doughboy is lucky if he gets back alive," Ruth said. "I wouldn't send a dog into that experience."
Ruth said he often thinks about those three bus loads of men he left Calhoun City with headed to war and his experiences at Normandy.
We should all think of those buses and the many more who left from all over the U.S. carrying soldiers from their hometowns to the "hellish" war as Rev. Dwight Brown described it Monday in Bruce.
We should all say thanks for their service, their courage, their sacrifices.
Email Joel McNeece at joelmcneece@gmail.com & follow him on Twitter @joelmcneece