Vardaman will host Meet the Rams Thursday, Aug. 14 at 6 p.m.
Junior high and high school cheerleaders and football players will be introduced. The high school Rams will then hold a team scrimmage immediately following.
There is no admission and concessions will be available.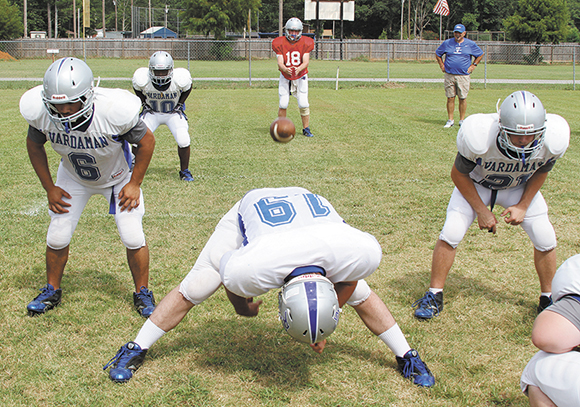 Vardaman was busy working on special teams at Monday's practice. Pictured clockwise from bottom center is John Moore, Oscar Gutierrez, Dion Johnson, Bradley Walker, Coach Larry Gann, and Will Vanlandingham. The Rams open the season Aug. 22 at home against East Webster.