Vardaman and Calhoun City split a double header Tuesday evening at the James B. Parker Sportsplex.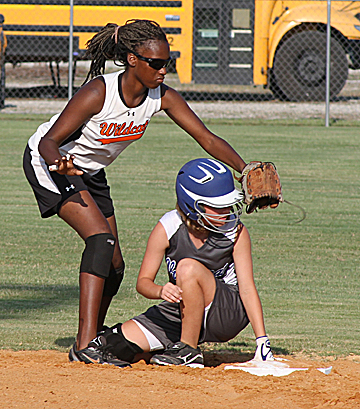 The Lady Wildcats won the opener 4-1. Vardaman came back to win the late game 3-1.
Pictured is Calhoun City shortstop Santana McKissick holding the tag to Vardaman's Abby haire at second base.
Vardaman, 2-3, is scheduled to host South Pontotoc Thursday. Calhoun City will also be at home against Coffeeville.