It's impossible for me to adequately express the level of frustration all of us at the Calhoun County Journal have experienced the past month due to the unreliability of the United States Postal Service following their decision to consolidate all of the processing and distribution centers in the state with Jackson.
Our phones have rung constantly the past three weeks from readers all over Mississippi and beyond informing us they aren't receiving their copy of The Journal. They have every right to be upset.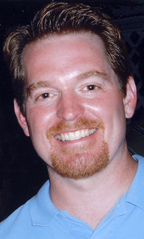 We're upset. We pay the postal service every week to deliver all of these newspapers, and for nearly a month that hasn't happened.
We've talked to countless post offices across the state, the mail processing facility in Jackson, the Mississippi Press Association, the National Newspaper Association and many more.
We returned home last weekend from the Mississippi Press Association's annual convention on the Mississippi Gulf Coast where the dominant topic of discussion in virtually every meeting I attended was the failures of the postal service to deliver.
I received the following email Monday morning from Enola C. Rice, spokesperson with the U.S. Postal Service in Tampa in response to the story that appeared in last week's Journal noting our troubles with delivery.
"This Area Mail Processing consolidation will result in improved efficiencies by making better use of space, staffing, equipment and transportation to process the nation's mail. Based on the success of previous Area Mail Processing consolidations, we are confident that this consolidation will continue to provide our customers with outstanding service."
When we are entering a fourth week with nearly 1,000 subscribers still yet to receive a single newspaper, it's difficult to take this statement seriously. I would have laughed had I not been so furious by this flipid response to their delivery failures.
"With any consolidation there may be some temporary changes in the number of days to deliver periodicals while we make adjustments to staffing."
"Temporary changes to the number of days," the email said. I say again, it's been almost a month without a single issue delivered.
"Because of our dedicated and adaptive Postal employees, we expect our service performance to return to its usual high level soon. The Postal Service will continue to take steps to ensure customers are provided with outstanding service."
I sincerely hope Mrs. Rice is correct and that we soon see the USPS' service "return to its usual high level."
I can promise all of our readers we are doing everything humanly possible to meet every requirement issued to us by the postal service to insure delivery and will continue to explore every available option to get your newspaper delivered.
We thank you for your patience.
You may email Joel McNeece at joelmcneece@gmail.com and follow him on Twitter at @joelmcneece