The Bruce Trojans and Calhoun City Wildcats met Monday night as part of the high school summer exhibition season.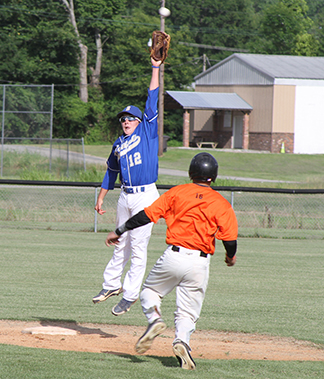 Pictured is Bruce shortstop Cade Spratlin leaping for a high throw as Calhoun City's Brandon Clanton heads for second base.
The Wildcats are scheduled to host a NEMCABB regional  Thursday and Friday with Grenada, Winona and East Webster participating. Games both days start at 2:30 p.m.
Bruce will conclude its summer schedule with a game at Vardaman June 30.
Photo by Joel McNeece