Spring football got underway this week in Bruce, Calhoun City and Vardaman.
The Rams actually got a head start beginning last Wednesday, enabling them to hit the field in full pads Monday. Vardaman Coach Justin Hollis said they decided to only go Monday-Thursday and have Friday's off, justifying the earlier start.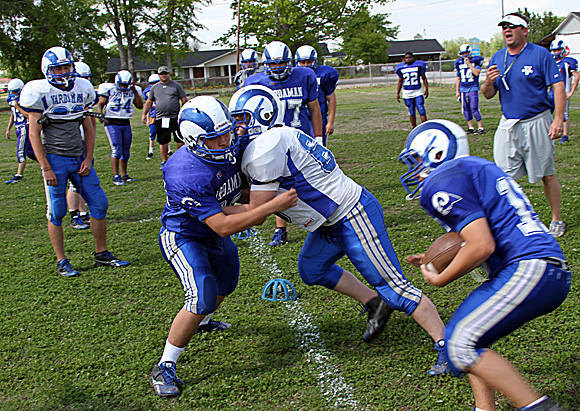 Vardaman Coach Justin Hollis is pictured screaming encouragement at Monday's practice where they opened with Oklahoma drills.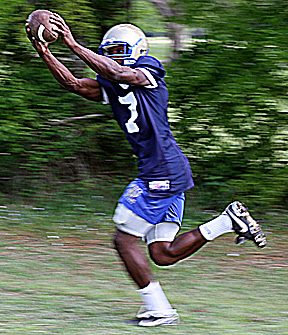 Bruce's Tyrique Armstrong is pictured snagging a pass out of the air at the first spring practice for the Bruce Trojans.
Bruce will conclude spring drills on May 9 with a jamboree at Vardaman featuring the Trojans, Rams and Wildcats.
Brieton Sykes is shown following ball-carrier Santonio Benson during the Calhoun City Wildcats first practice of the spring Monday afternoon.
Calhoun City was without a lot of their football regulars due to ongoing seasons for baseball and track teams.
Photos by Joel McNeece