Calhoun Academy suffered its first loss of the season Friday in their final regular season game at number one ranked Russell Christian in Meridian 35-26.
Russell scored the first two touchdowns of the game – the first at 9:35 mark of the first quarter and the second at the 6:20 mark to take a 14-0 lead.
With 1:37 left in the first quarter, Kyle Carter scored on a 10 yard run to cut the lead to 14-6. The extra point missed.
The Cougars recovered their onside kick at the 44, but couldn't move the ball in the ensuing possession and were forced to punt.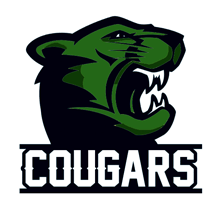 Russell scored with 4:29 left in the half to take a 21-6 lead.
On the Cougars' last possession of the half, an offsides penalty on Russell moved Calhoun to the 5-yard line, where with 14 seconds left, Hunter Harmon scored on a quarterback sneak. Kyle Carter scored on the 2-point conversion to pull the Cougars within 21-14.
Russell scored the first points of the third quarter with 5:05 remaining to go up 28-14.
A 12-yard touchdown run by Danny Joe Norman pulled the Cougars within a single score at 28-20 with 1:51 left in the third.
With Russell threatening to score, Norman intercepted a pass at the 1-yard line with 8:10 to play in the game.
The Cougar offense was eventually forced to punt and Russell drove back down again and scored with 4:03 to play to go up 35-20.
Norman returned the ensuing kickoff 52 yards, then Harmon completed a 40 yard pass to Kyle Carter, getting the ball to the 3-yard line.
Harmon scored the touchdown with 2:13 to play to close the gap to 35-26, but the 2-point conversion failed and the Cougars were unable to get the ball back.
Calhoun will open the playoffs next Friday at home.