In the hardest of times, the best of our country is often exhibited – the heroism, the selfless love for a neighbor, the determination to overcome.
We've seen that over the past week following the bombing at the Boston Marathon as the nation as a whole mourned, prayed and extended helping hands to the victims, their families and the city of Boston.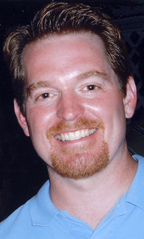 I've read countless stories of the remarkable acts of strangers coming to help their fellow man immediately following the explosions and the persistence and dedication of law enforcement agencies in the manhunt that followed.
While saddened by the losses of so many from the cowardly attack, we can always take pride in the collective response of America.
This was far from the first – I'm reminded of the Newtown, Conn. school shootings, hurricane Katrina and 9-11 –  and unfortunately not the last time we will need this collective spirit to overcome.
After each of these horrific events, I've watched as political pundits on television have asked how long this sense of togetherness will last? The most pessimistic among us would suggest it seems to get shorter in length as time passes.
While our resolve to protect the innocent will never waver, we struggle to find that collective spirit in our politics, and too often these tragedies against our nation, in today's partisan political world, are despicably used as tools to argue a political agenda.
We see it in the most local of politics here in Calhoun County to the halls of our nation's capitol. It seems near impossible to hold different, and yet equally valid, opinions on any one issue. Either you're deemed right or wrong, on this side or that side.
We face serious challenges in our health care system, revamping Medicare and Social Security to insure long term sustainability, improving our educational system, investing in infrastructure improvements, immigration reform, reducing our burdensome debt and securing the safety of our nation in this ever-changing world from enemies abroad and domestic.
To address these significant issues will take serious debate from many differing viewpoints to find the best solution. Answers can't be discovered if every differing opinion is labeled wrong, ill-intentioned or evil.
A difference of opinion shouldn't be the spark for a battle, but rather the introduction to an engaging discussion.
Too many of us are trying to live in a black and white world when the fact is it's permanently gray.
We must find a way to corral the same inspiring American spirit that brings us together to fight true enemies, so that we can address and overcome the many issues holding us back.
You may email Joel McNeece at joelmcneece@gmail.com and follow him on Twitter @joelmcneece