It's the sound of pads popping, cheerleaders chattering, the roar of the crowd, the pep of the bands, the screams of the coaches, the screeching whistles, and those lights, those tall, beautiful lights fading into the Friday night sky.
There are so many reasons to be excited about this week when if not the nation's, clearly the South's past-time of football returns for another glorious fall.
Syndicated columnist Rick Cleveland, in his column on page eight of this newspaper, wrote "football is so much a part of our small-town culture. It is handed down from generation to generation."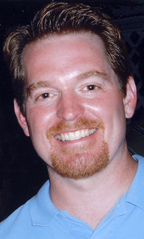 Football has long been in my DNA, particularly the Friday night variety. The pageantry, the emotion and the pride on display every Friday night in small towns all across the nation are what gets me excited for this, the first game week, to finally arrive.
I've attended practices over the past month and watched the kids of Bruce, Banner, Pittsboro, Calhoun City, Derma, Big Creek, New Liberty, Ellzey and Vardaman battle the brutal summer heat, the relentless demands of their coaches, and their own determination in hopes of fulfilling dreams only Friday night's in the fall can offer.
There are the signs in the locker rooms aiming to inspire:
"Hard work beats talent, when talent doesn't work hard."
"Details are the difference between average and awesome."
"Ability determines what you're capable of. Motivation determines what you actually do. Attitude determines how well you do it."
I've heard the clanging of the weights, seen the sweat pouring off bodies after a high-speed match of seven-on-seven, and the coaches sitting in dark rooms reviewing film after film as they prepare for the dawn of a new season.
There are the road trips for us fans that hopefully produce a good pre-game meal. I can't wait to watch our kids bursting through signs as they race through clouds of smoke to the cheers of the hometown crowd.
I love the imperfections of the national anthems from our high school bands; the fight songs; the managers playing catch on the sideline to the frustration of the coaches; the anxiety of the seniors as they realize they're putting on their home town jersey for one last season; and the palpable nervousness of the freshmen as they get their first opportunity under the Friday night lights.
I love a stale hot dog at halftime, watching the coaches make their in-game adjustments in the locker room, and catching up with my buddies working the chain gang.
More than anything, I just love football. This is a week to be celebrated.