Tamales, a finely grilled steak and two road trips make for a superb start to the football season. It all began last Friday when Dr. Bruce Longest, Jim Beckett and I got an early start on the long trip to Mound Bayou for the Bruce Trojans' opener.
We enjoyed a late lunch in Oxford at Soulshine Pizza, chosen only for the fact they have pretty good tamales, which are essential for any good trip to the Delta.
Our official pregame meal was at Crawdad's in Merigold, just a few miles down the road from Mound Bayou.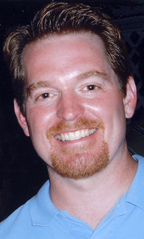 I'm no stranger to Merigold, having served as chaeuffeur for my wife Lisa on a couple of trips to McCarty Pottery. For that matter I've been to Mound Bayou a handful of times on visits to Peter's Pottery.
I was a stranger to Crawdad's, however, as my previous Merigold trips would lead me to The Gallery (lunch only) where Merigold Tomatoes are always a must-have. The cheese and tomatoes casserole-like dish is one-of-a-kind.
Crawdad's, located just around the block from The Gallery, doesn't technically open until 6 p.m., according to its website, but we knocked on the door a little after 5 p.m. and were welcomed inside.
Crawdad's started on old Hwy. 61 as a crawfish hut. That was all they served, but it evolved over the years, particularly after a devastating fire in January 2002.
We didn't get into crawfish last Friday, but instead a New York Strip special they were offering. We didn't regret the choice.
We made it to the game in plenty of time to begin the battle with the biggest mosquitoes I've ever seen. I consider it a small miracle to have survived the night without contracting West Nile. The Trojans were standing outside the tiny visitors' locker room at halftime trying to pay attention to Coach Ray's instructions, which were hard to hear from all the slapping of arms and legs going on.
Coach Ray soon after decided the team just needed to get back on the field and find some relief from the pesky swarm.
We turned around Saturday night and did it all again, this time going to Batesville for South Panola's season-opener versus West Point.
Bruce native Jamie Easley, South Panola's defensive coordinator, invited us to come to the game and hang out on the sideline.
The sideline pass allowed me to visit with Jamie, Kerry and their son C.J.; Dr. Ed Field; Bruce native Andy Young, who shoots pictures for The Panolian; and Clarion Ledger reporter Rod Walker.
The game itself was the highlight with an impressive West Point team scoring in the final four minutes to take their first lead over top-ranked South Panola. The
Tigers then  pulled out the win on the last play of the game with an 18-yard field goal by Clayton Sibley.
I came away unsure whether I was more impressed with the Green Wave or South Panola, but was quite certain about my happiness over the return of  football season.
You may email Joel McNeece at joelmcneece@gmail.com