Sweet potato growers, crop consultants and other agricultural professionals can learn about recent weed, insect and disease control research during an upcoming field day.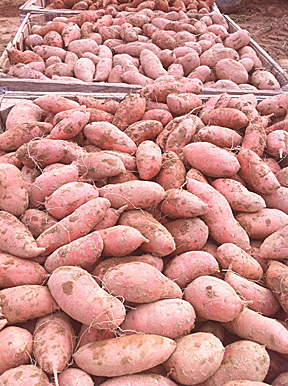 Researchers and specialists with Mississippi State University's Extension Service and the Mississippi Agricultural and Forestry Experiment station will host the event Aug. 22 at the Pontotoc Ridge-Flatwoods Branch Experiment Station located at 8320 Highway 15 South.
Topics include weed management, sugarcane beetle control, production and variety trials, and tip and end rots. Mississippi and Louisiana crop reports will be presented. Sweet potato undercutter and Briggs boom irrigation systems also will be demonstrated.
Registration is free and begins at 7:30 a.m. The event begins at 8:30 a.m. and ends at 1 p.m. Lunch is provided.
For more information, contact Stephen Meyers at 662-489-4621 or smeyers@ext.msstate.edu.