Just over a week after voting to increase taxes in Calhoun County by 2.35 mils, the board of supervisors found more than $53,000 for a 3% pay increase for county employees.
As I stated in last week's column about the Bruce Board of Aldermen and their vote to issue pay raises, I'm not opposed to salary increases for anybody. Many I'm certain are very deserving of a pay hike. But if you can find more than $53,000 for raises, as the supervisors did, why is it so hard to find money for other beneficial projects, and why do you have to raise our taxes?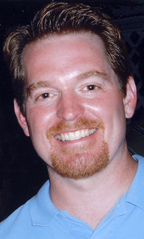 Among the biggest red flags was the manner in which the supervisors approved the raises. At least the Bruce Board raised the issue before the public, discussed it and then voted– with some for and some  against.
In last Friday's supervisors' meeting, the first in the new courthouse, Board President Barney Wade quietly asked the board "what do you want to do about number six (on the agenda)?"
A motion and second was offered, barely perceptible from the back of the room, and it was unanimously approved. The words "pay increase" were never uttered in the board room.
Obviously, they had discussed the matter and decided how it would be handled outside the board meeting. It gave the appearance they were secretly attempting to sneak this through.
Just going back over the past few meetings, it's easy to find examples of where the supervisors, addressing other needs, said we just don't have the money.
In the Sept. 4 budget hearing, Board President Barney Wade, in justifying the tax increase, told Charlie Spradling and Wayne Doler that, "Everything keeps going up with everything we try to do."
This cost increase, nearly the equivalent of a mil of tax, was of their on doing.
In the Aug. 31 meeting, when Sheriff Greg Pollan asked for permission for an electronic monitoring system for juveniles, it required 30 minutes of discussion and calling Youth Court Judge Bob Cooper in to join the meeting. This was over only a couple thousand dollars, already in the budget, with a potential for actual savings for the county.
"I don't think it's the taxpayers' responsibility to pay for this," Board President Barney Wade said in the meeting.
I'm not aware of the taxpayers clamoring for county employees to be given a raise either.
There have been countless meetings when the hazardous conditions of the Big Creek road has come up. The standard response has been this quote from a May 4 meeting.
"It ain't that we're not trying," Wade said. "We just don't have the money."
You may not have the money to do all the road, but if you spent $53,000 every year as you're going to for this pay increase, then there's more progress that could be made toward this project than what's been alluded to thus far.
All these quotes are attributed to Barney Wade, who as board president acts as spokeman for the board most of the time. But let me be clear, the other four supervisors haven't expressed any differing opinions.
In a year when you've raised taxes, said time-and-time-again how hard times are and that you don't have any money, this is a little hard to swallow as a taxpayer, and at a minimum deserves some discussion in the meeting to justify to the public why this is necessary.
Unfortunately, the supervisors didn't see fit to conduct business in that manner, which isn't becoming of them or this county.
You may email Joel McNeece at joelmcneece@gmail.com