The view was stunning from the 14th floor balcony atop the Butler Snow Law Firm in Ridgeland. The skyline of downtown Jackson was due south, the Ross Barnett Reservoir to the east and a colorful sunset to the west.
I was getting the grand tour from Butler Snow attorneys and Bruce natives, Art Spratlin and Ryan Beckett.
Art serves on the committee that helps procure a lot of the art for the firm's collection that is equal or better than many I've seen in actual art galleries.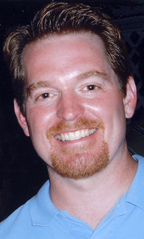 We visited in a room with an equally stunning view looking north up I-55 with the Washington Monument-looking cell phone tower accentuating the scenery.
It was my first time on the top floor of the palatial office located beside the Renaissance shopping complex in Ridgeland. The facility itself is beautiful, before you even get a glimpse of the priceless works of art.
Most of the featured pieces are from Mississippi artists, including two large paintings by the late Dusti Bonge', originally from Biloxi.
Among my favorite paintings in the collection were Oxford resident Glennray Tutor's easily recognizeable works featuring colorful marbles on comic strip backgrounds; and two stunning pieces by Yazoo City native Lea Barton, which hung over the sitting area in one of the main congregating rooms.
I had seen some of Tutor's works before, but the two Barton pieces – one featuring a mixture of famous Mississippi musicians and the other Mississippi writers such as Eudora Welty with old typewriter keys dotting it – were new to me.
I marveled at the Carlos Zervigon glass sculpture in the hall that Ryan said is often described by visitors as the "candy corn" or "Dr. Seuss" piece. It featured six  staggered towers, some over head-high, and all orange, yellow and white like "candy corn."
I saw familiar Walter Anderson's, unrecognizable abstract pieces, a few sculptures, numerous photographs and was awed by them all.
I left Butler Snow early in the evening to begin a busy weekend of meetings at the King Edward Hotel in Downtown Jackson for the Midwinter gathering of the Mississippi Press Association.
I renewed old friendships with fellow journalists, enjoyed a fantastic dinner at Nick's – an old favorite now in the Fondren area – and learned a few new things from the conference to try and implement here at The Journal.
But most memorable from the visit to Jackson was  the afternoon on the top floor of Butler Snow with good friends, great views, and remarkable works of art.
You may email Joel McNeece at joelmcneece@gmail.com and follow him on Twitter at @joelmcneece.