I don't know how anyone could meet Stephanie Cannon's bulldog Polka Dot and not instantly feel better. There's something about a bulldog that anybody can love, even an Ole Miss fan, as Stephanie pointed out during our visit Monday afternoon.
Watching Polka Dot jump around and play with Stephanie's daughters Cobi Lann and Piper, it's easy to see why she will be a slam dunk as a pet therapy animal.
Stephanie is fulfilling a dream by leading Polka Dot, who eerily resembles Mississippi State's Bully, through the classes to become a certified pet therapy team that will enable them to visit hospitals, nursing homes, schools and many other places so that Polka Dot can work her magic.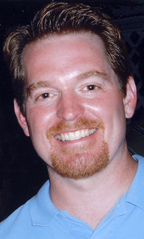 You may have seen stories through the years where animals, most often dogs, were used to help brighten the day of a suffering patient.
It's been proven in tests that animals have an innate ability to significantly reduce pain, anxiety, depression and fatigue in people with a range of health problems including: children having dental procedures, people receiving cancer treatment, people in long-term care facilities, people hospitalized with chronic heart failure, and veterans with post-traumatic stress disorder.
And it's not only the patients that reap the benefits. Family members and friends who sit in on animal visits say they feel better, too.
I've seen the benefit a good dog can have first hand in several cases, most recently with my friend Kerry Heinz of Oxford. She quickly attributed her positive outlook as she battles breast cancer to her dogs Maggie and Max.
"I don't know how I would have made it without Maggie," Kerry said of her dog that has since died. "I tried not to let my family see me crying, so when I was alone with Maggie I would shed the tears and she would lick them off my face."
Any of us with a dog can experience the intrinsic benefits on a daily basis. Even simple things such as a frustrating day at work can be turned around when you're greeted at home by your tail-wagging best friend.
I've seen the relationship our granddaughters Addi Claire and Ellie Kathryn have with our Yellow Lab Jack and the ease with which he tolerates the bows and makeup on his head, them trying to ride him like a horse or even the giant hugs they love to share.
Despite the occasional plate of stolen cookies off the kitchen counter, the chewed up pumpkins in the backyard, the missing sock or other inconveniences, I firmly believe the relationship with a dog has tremendous benefits.
That was evident Monday afternoon when I left the Cannon home feeling better than when I arrived after a wonderful visit with Stephanie and Polka Dot.
It's a tremendous credit to Stephanie and her family that they are willing to give of their time to train and then share their dog with others so that they may feel better whatever their condition. It's one of the greatest assets of this county – our people, and now appropriately enough our dogs.
Email Joel McNeece at joelmcneece@gmail.com & follow him on Twitter @joelmcneece