We drive by them every day, the veterans' monuments on the Bruce and Calhoun City squares. This approaching Memorial Day weekend is one we should take the time to look at them closer, understand the meaning of the many names etched in granite.
It's times like this I'm often led to pull out the large file in my desk filled with news clippings of Calhoun Countians who fought gallantly in so many wars over the past century.
I'm always drawn to the stories from World War II that quickly reveal the true meaning of Memorial Day.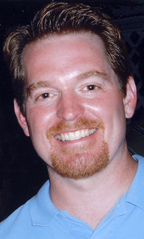 Stories like that of Cpl. Stanley E. Massey of Bruce, who was killed in action by machine gun fire on Nov. 21, 1943 during the invasion of the Gilbert Islands.
James Walter Johnson of Banner was killed during the invasion of France on July 4, 1944.
Jack James of Bradford Chapel was serving with the Marines when he was killed in action in the Pacific Theatre.
A.G. Hubbard of Big Creek was killed while being held by the Japanese as a prisoner of war after the fall of Bataan. He was only 22 years old.
Mrs. Junior Hood of Pittsboro received a telegram in August of 1945 informing her of the death of her 21 year old husband.
Lt. Terrell Hollis of Derma was killed in action over Germany on Oct. 19, 1944 while on his tenth air mission.
Another telegram informed Odein Ingram Harris that her husband Sgt. Jewel Harris of Bruce was killed in action when his daughter, whom he had never seen, had just turned four months old.
Sgt. J.W. Gulledge of Big Creek was killed in action on the German front in December of 1944.
Capt. J.A. Ellard of Calhoun City died in a Japanese prison camp. Ray Crocker of Bruce was killed in action while serving with the 106th infantry in Germany.
Melvin Clanton of Spring Hill died a "hero's death" leading "balking men" into battle in France.
"They say all of the brave die. Perhaps that is why Clanton is no longer here to enjoy his young life," read a letter from a fellow soldier mailed to Clanton's family.
Shorty Carty of Calhoun City was killed in Luxembourg while serving with General Patton's army.
Ottis Bratton of Antioch was killed during the invasion of Saipan.
Adrain Bramlett of Bruce was killed off the coast of Newfoundland when his ship, the USS Truxton, was sunk.
Sgt. Clayton Betterton of Macedonia was killed in enemy action over Germany when his bomber was hit.
Jessie Benning of Pittsboro was killed at the battle of Saipan. The last letter his parents received talked about the flying fish he had seen and encouraging his family not to worry. "I'll be all right."
The stories go on and on, seemingly countless Calhoun Countians who sacrificed all for this country. Next Monday provides another opportunity to show all of our veterans the honor and respect they deserve every day.
"Let every nation know, whether it wishes us well or ill, that we shall pay any price, bear any burden, meet any hardship, support any friend, oppose any foe to assure the survival and the success of liberty."
– John F. Kennedy
You may email Joel McNeece at joelmcneece@gmail.com and follow him on Twitter @joelmcneece