I came home Sunday from my second visit to Phoenix, and just like the first, I kept remembering the same thing – Binkley's.
The fine dining restaurant in the Cave Creek community just outside Phoenix has consistently ranked as one of the best in the country for the past several years.
Dr. Bruce Longest and I first visited there four years ago when Chef Kevin Binkley's restaurant had just begun receiving numerous national honors.
When I learned more than a year ago that the next National Newspaper Association convention would be in Phoenix, I immediately told all my friends in the press I knew the first restaurant we would be visiting.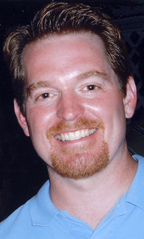 My wife Lisa and I, along with Mississippi Press Assocaition President Jim Prince and MPA?Director Layne Bruce made the most of the experience last Thursday night.
We all opted for the tasting menu with a wine pairing that was just as spectacular as I remembered. In all we had 13 courses of incredibly flavorful bite-sized dishes – slow cooked short rib carpaccio, glazed lobster mushrooms, black truffle and sweet corn risotto, red wine poached filet, a choice from up to a dozen exotic cheeses, vanilla figs and so much more.
The most talked about was a tiny "Sloppy Joe." When I say tiny it was about as wide as a thumbnail. But despite its stature, it packed a powerful taste.
It's diffucult to describe the dazzling originality in all these dishes. I can only advise if you're ever going to Phoenix, call early for reservations.
Every few courses you are served a new glass of wine chosen specifically to compliment the latest round of dishes.
Dr. Bruce Longest was texting me updates from the Bruce-Water Valley game throughout while I replied with play-by-play from Binkley's.
The night at Binkley's was the latest addition to my personal list of unforgettable dining experiences – a list I hope to never stop adding to.
Our convention was held at the Arizona Grand, which was a first class resort I wouldn't hesitate to visit again.
Among the convention highlights was a presentation by Rob Curley from the Orange County Register on the importance of keeping everything local and interesting – something we strive for here at The Journal.
I was also humbled at the convention to be officially selected as the Mississippi chairman for NNA. It is a great honor I take pride in. My only regret is my late father-in-law Gale Denley isn't here to share the occasion.
Other highlights included an afternoon visit with some of my family that live in the Phoenix area. My Uncle Ken and Aunt Jackie McNeece moved out west after retiring in Jackson, and my cousin Jason McNeece and his family have lived there for a few years.
We found the pool and water park at the Grand the best escape from the 100-plus degree heat in the Arizona desert. It was a dry heat as they say, but 106 degrees is 106 degrees.
It was a memorable trip on so many fronts.
Email Joel McNeece at joelmcneece@gmail.com & follow him on Twitter @joelmcneece