After two days of searching a wooded area, law enforcement has expanded their search to the region for a Pontotoc man wanted in a shooting that occurred just after 11 a.m. Thursday on Hwy. 32 near Joe's Market in Bruce.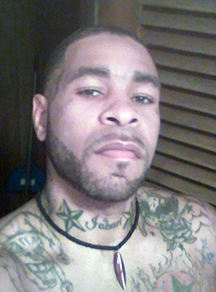 The suspect is Adrian Leon Golden, of Pontotoc, a 6-foot, approximately 180 pound black male who was last seen wearing blue shorts and a white t-shirt. He was last spotted around 2:30 p.m. Thursday in the thick wooded area near the Skuna Canal in South Bruce, but has not been seen since then.
Bruce Police, Calhoun County Sheriff's Department, along with numerous state agencies searched throughout the night and continued until dark Friday night.
The two involved in the shooting incident were riding in the same car when Golden shot his passenger, Kimberly Sisk of Palestine Road in Pontotoc. She jumped out and attempted to run away.
He made a u-turn in the highway, tried to run over her and then crashed on the side of Hwy. 32. According to witnesses, he then jumped out, ran up to the victim and shot her again and then took off running south through South Bruce.
Witnesses said he was still carrying the gun when he took off running. Several witnesses reported seeing him headed south with one watching him cross Jimmy Beckley Road and enter the wooded thicket.
Golden has a criminal record and was reportedly out on probation.
Sisk was transported by ambulance to the Bruce football field parking lot from where she was airlifted to North Mississippi Medical Center in Tupelo where she is still listed as critical, but stable condition. She underwent multiple surgeries Thursday.
The Journal will continue to update this story.