One of the largest Sawmill Festivals, my wife Lisa's class reunion and a roast of Jimmy Ball created more stories than one could possibly share last weekend.
The hectic weekend began with my friend Bill Cooper and I manning the Rotary tent where we were selling chances on a Henry .22 rifle that was ultimately won by Pam Parker.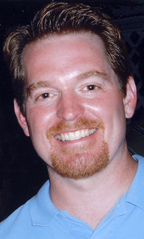 Advice for next Sawmill Festival–seek out Dr. Bruce Longest and buy a ticket from him. Three years ago when we began the raffle it was Dr. Longest who won. Last year Gwin Longest's name was drawn. Pam Parker bought her ticket this year from Dr. Longest and James Wright. There's something about that Longest name.
The Friday night crowd on the square after dark was one of the largest I've seen for the festival. The Flames Band was outstanding, but dare I say not quite as good as the homemade ice cream from the Fine Arts Club. My favorites from the weekend were banana walnut and Reese's, but Ottis Crocker can give you a better critique, because I think he sampled every flavor at least once.
When I wasn't on the square I was in the Bruce Museum where Bethany LaValley had recruited several local artists to share some of their works. The display by Lisa Norwood was amazing, and Susan Patton's works always draw a lot of interest. I was awed by a large painting by Matt Allen and several other pieces by various artists.
My favorite moment from the festival had to be at dusk Friday night when the lights came on all around the Square. That effort by the chamber, led by past president Daniel Hathorne and Carol Shoemaker, has proven to be worth every penny. The chamber intends to expand the lights later this year.
As the festival wound down Saturday night, we were still in for a big night with Lisa's high school class reunion in Bruce and the Jimmy Ball roast in Calhoun City.
I attempted to split time to enjoy a little of both. I didn't get to hear much of the actual "roasting," but I have heard Jim Reeves roast Jimmy Ball pretty good at the Neshoba County Fair on numerous occasions.
Among the lines that did crack me up was when emcee Michael Watkins joked that Jimmy often picks which weddings he will attend by where the reception will be. If it's going to be held in the church fellowship hall, that could be a sign it won't be the best of times.
The roast proved extremely successful raising more than $7,000 for Excel's after school tutoring program.
I raced back to Bruce where Kennon Ferguson was leading Lisa's classmates on a trip down memory lane.
Some of the stories were eye-opening, especially those involving Terry Spratlin and Kirk Hanson. Kirk grew up in the house Lisa and I live in today. We had a small reunion there before heading out to the Community Center.
Kirk, along with Kerry Heinz, are two of Lisa's oldest friends and they always have good stories. We got a jump on those last month when Lisa and I met Kirk and his wife Rachel on the Coast for dinner.
There were many more stories Saturday night from Tony Bond, Steve Weeks, Dee Tramel and more, and talks of getting together more often than every five years.
I'm just hoping it's not always during the Sawmill Festival. I need more time to recover before the Neshoba County Fair rolls around.
You may email Joel McNeece at joelmcneece@gmail.com and follow him on Twitter at @joelmcneece