This week is your last chance to register to vote for U.S. president, U.S. senate and Calhoun County chancery clerk in the Nov. 6 election.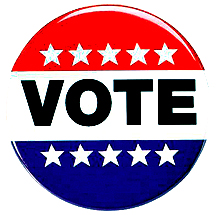 The circuit clerk office will be open from 8 a.m. to noon on Saturday, Oct. 6 for last-minute registrants. If you are registering by mail, your application must be postmarked by Saturday.
You can acquire a mail-in application on the secretary of state's website, www.sos.ms.gov, or in the circuit clerk's office in Pittsboro.
Two local races will be on the Nov. 6 ballot – the special election for chancery clerk with a field of nine candidates, and the school board seat in district four.
The ballot will also include the presidential election, U.S. congress and senate races, and Mississippi Supreme Court.