Calhoun City fell to S.V. Marshall  62-58 in the Boys' Class 2A semifinals of the MHSAA State Tournament on Friday in Jackson.
Marshall (27-6) will play Baldwyn for the Class 2A state championship next Thursday at 2:30 p.m. The Wildcats (22-12) were aiming for a rematch with Baldwyn in the state title game, but saw a close game throughout get-away from them in the final minutes against Marshall.
"Rebounding really hurt us down the stretch and we missed a lot of free throws," Wildcat coach Daren Coffey said. "But I'm proud of my guys. We had a great season."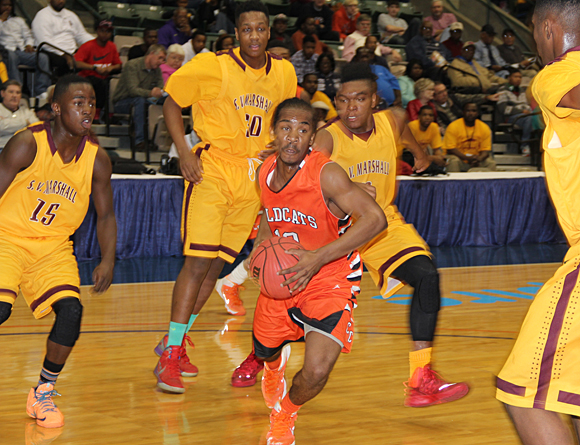 Chakel Gates led Calhoun City with 20 points.
Brieton Sykes chipped in 14 points for the Wildcats who were seeking their first state title since 1988.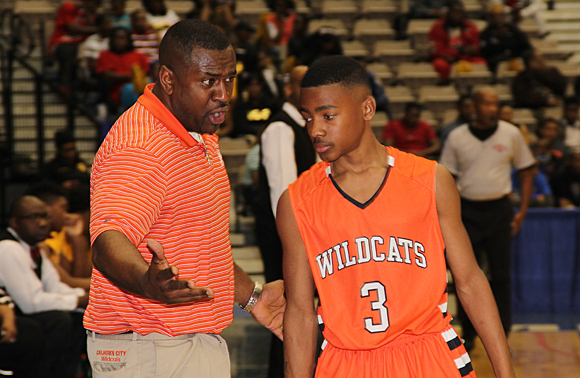 Coach Daren Coffey talks to Tyius Jennings.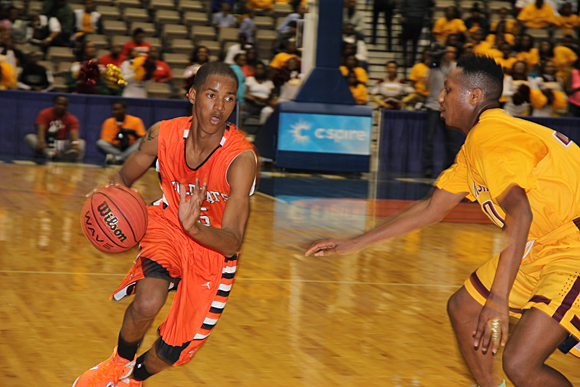 Austin Burl scored six points for the Wildcats.