The Vardaman Rams played some of their best baseball of the year last week, highlighted by a 5-4 home win over Tremont.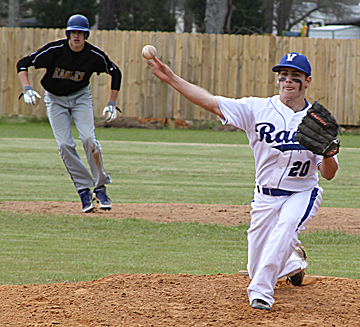 The game was tied at four in the bottom of the seventh when Chase Owen tripled. Ty Long then drew a bases loaded walk a few batters later to force home the game winning run.
Hunter Spencer earned the win pitching in relief of starter Aaron Dauzat. Ty Long also pitched in relief.
Tyler Boyette also had an extra base hit for the Rams in the win.
The Rams were coming off an 11-8 loss at Bruce.
Adam Wright hit a home run in the game. Ryan Washington and Ty Long each had a single and a double. Boyette hit a double and Dauzat recorded two singles.
Kent Casey, Brandon Washington and Trae Owens pitched in the game.
The Rams fell at Houlka 8-5 with Ty Long on the mound.
Casey hit two singles and a double. Wright had two singles. Cody Smith drew three walks.
The Rams are scheduled to host TCPS Friday.